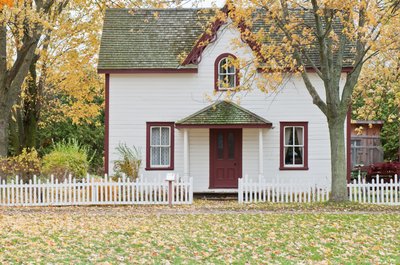 If you want to find out the value of your home or estimate how much it could fetch in the market today, determining its fair market value is the best course of action.
It is true that older homes often experience depreciation, and an older home's value may not be the same as when you bought it. When determining the fair market value, one has to check a couple of parameters and follow certain tips as advised by experts.
As a property owner, it is possible to go through these steps by yourself and get a glimpse of the value of your home.
So, read on to learn more.
#1 Conduct a Market Analysis
Comparative market analysis (CMA) is common and easy. Usually, you input the features of your home, and it will match your home against other older homes with similar features.
If these homes have been valued and given a price, then you can check the average. The good thing is that professionally valued homes will always have more or less similar prices.
With the current advancements in technology, you can always find a simple online platform to conduct this analysis in your region.
#2 Use an Online Valuation Tool
Technology can now do amazing things. Software developers have created online tools to value any home in the world.
They are easy to use for anyone including the homeowners themselves. Just like market analysis tools, this one uses carefully set algorithms that give an estimate of the value of your home.
It is a useful tool that is worth checking out and using today to understand the value of your home.
#3 Hire a Home Appraiser
If you want to know the fair market value of your home, a home appraiser will conduct a professional valuation for you.
They use numerous parameters including market analysis and online comparative tools. Experienced and reputable professionals such as Home Flippers can walk you through the appraisal of your home to determine the fair market value.
They also help you to sell your home if this is what you want.
#4 Check the Current Tax Assessment
Did you know that you can work backward to the current price of your home if you know its current tax assessment? Well, yes. Tax authorities conduct professional valuations of homes and then calculate the tax homeowners will have to pay.
Hence, with the current tax information, you can know the fair market value of any home. If it is easy to access this information, then take advantage of it.
#5 Make a Physical Comparison with Priced Homes in Your Area
If you are lucky enough to know of a similar home that is on sale, you can compare it with yours. Popular property websites are always the best place to start in this case.
In cases where there are no actual matches, you can check for homes that are slightly higher or lower in value than your home and then make an estimate of what yours could fetch on the market today.
With all the above tips and insights, it is easy to know the fair market value of your old home today. However, it is always best to have your property valued by professionals to establish an accurate value.