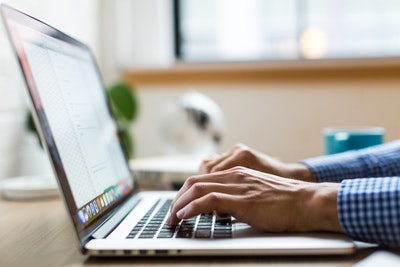 Do you feel stuck in a rut with your career? Looking to make some new connections and shake things up?
When you're looking to breathe new life into your work, networking is one of the best moves you can make.
Whether it's advancing in your role or seeking a career change, these five platforms can help you to make meaningful connections.
#1. Invitly
Invitly is a professional networking app, it curates up to twenty-five profiles a day, and shows these to you for potential connections.
The app will present you with appropriate profiles, based on the information on your account and your areas of interest. Invitly also features a section of 'professional stories'.
Here users can share the story of their career and create new goals. These stories are often a great source of career inspiration.
#2. LetsLunch
Letslunch is the perfect app for people looking to connect with professionals in their industry and beyond. Letslunch uses AI to match you with professionals using your industry, interests, and your calendar.
The app features professional people spanning over 2,000 businesses, over six different countries.
What are you waiting for? Create your profile, and book in those business lunches!
#3. Shapr
Shapr offers users the opportunity to connect with potential recruiters, staff, employers, and more! It's easy to create your profile and swipe to find people you are keen to connect with.
Whether you're looking to advance in your field or change your career altogether, Shapr is a fantastic place to find new opportunities.
Shapr is very popular with professionals who are looking to grow a startup.
#4. Linked In
We all know LinkedIn by now, but this one simply couldn't be left out! LinkedIn is one of the best places to search for connections, add professional contacts, and build your personal brand.
According to 99 firms, 77% of recruiters prefer LinkedIn as their platform of choice. Whether you're searching for a new job or looking for networking opportunities, you're bound to find what you're looking for here.
LinkedIn also offers a range of courses that you can use to learn new skills and work towards specific roles.
#5. Meet Up
Meetup is a platform that helps individuals to connect with like-minded people in their area.
There are MeetUps for just about everything from yoga to cooking, language exchanges, and of course, meetups for business professionals.
During the current pandemic, it may be more difficult to access in-person meetups. Regardless, many groups have started to host virtual meetings, so this platform is still worth checking out.
Seeking a mentor
It's useful to have a mentor who you can ask for tips on advancing in your industry. It's particularly helpful to seek out a mentor if you are planning a career change.
Make a list of all the questions you have before you begin pursuing this new path.
Whether it's frequently asked questions about becoming a truck driver, or the quickest route into a data analyst role, educating yourself is the first step!