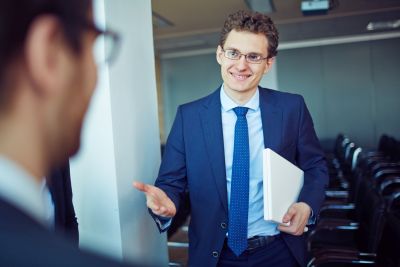 If you want to have a stable financial future, it is vital to consider early how you are going to make enough money to support the lifestyle that you want.
If your salary is one of your priorities, there are specific steps that you can take that will allow you to be able to increase your potential earnings and invest in your career.
#1 Take a Graduate Degree
One of the best ways to invest in your career is to take a graduate degree. This will help to build on your current credentials and break down any barriers to employment that are getting in your way. Graduate degrees are especially crucial for those that are looking to apply for skilled job positions.
For instance, a master's degree in architecture from the New School of Architecture and Design can give you the advanced skills and knowledge that you need to apply for leadership positions straight out of graduate school.
In fact, those with a Masters in architecture earn $13,000 more on average than those who hold a Bachelor's degree.
#2 Employ a Career Coach or Mentor
If you have gained all the qualifications that are necessary for your career choice, you should consider hiring a career coach or mentor who can help to develop your career goals and highlight the steps that you need to take to boost your earnings.
Not only can career coaches help you to smarten your resume and cover letter when you are applying for high-paying positions, but mentors can use their own experience to guide you as to the opportunities that are available to you and the best ways to leap up the career ladder in your industry.
#3 Ask for a Raise or Promotion
If you are looking for a straightforward way to boost your earnings, the best way to do this is simply to ask for a raise or a promotion.
By telling your manager what you want at a one-to-one meeting, they will be able to instruct you as to the steps that you need to take to receive this raise or promotion and help you to set goals that will allow you to work toward this.
#4 Learn Specialist Skills
However, many employers will pay more for employers who have specific, sought-after skills within in-demand industries.
Then, you should consider learning specialist skills to meet the requirements of higher-salaried roles. You can do this by attending workshops and training schemes, by learning online or using digital guides, by volunteering or getting work experience, or by attending conferences and industry events.
#5 Look for New Opportunities
If your current job is not letting you reap the salary that you believe that you deserve, it might be time to look for new opportunities that pay more than you could ever hope to be offered by your current employer.
You can find highly paid job opportunities by looking at job search websites, which often give you an indication of salary, and by networking with others.