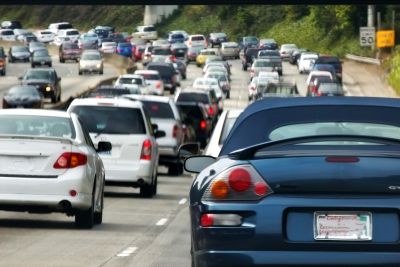 Car insurance is something every driver needs. Not only does it provide protection in case of an accident but, in most states, it is required by law.
Unfortunately, it can be difficult to determine the best car insurance with all the options available.
These eight tips can help anyone discover the best car insurance to meet any driver's needs.
#1 State Requirements
The first step to finding the best car insurance is finding a company that can offer the minimums required by the driver's state. Even some of the big-name companies do not offer insurance in some states. For most states, a specific level of liability insurance is required.
For example in Arkansas, the minimum required 
car insurance in Arkansas
 is $25,000 for every individual and $50,000 for each accident. A property damage amount of $25,000 is also needed for the individual driving an insured car. In addition to this, drivers must always keep insurance ID cards with them every time they hit the road.
Some also require options like uninsured and underinsured motorist coverage. It is important for a driver to know their state requirements before beginning the process to ensure they get the right coverage. A Better Choice is an option to provide the coverage needed at affordable prices. 
#2 Additional Needed Coverage
Another important aspect of buying car insurance is determining the additional coverage the driver may need. After getting the state-required insurance, there are other options available that can provide better coverage and protection in various situations.
For those purchasing a new car, it may be a good idea to add comprehensive and collision insurance to protect the new vehicle in a variety of situations. If the vehicle is being financed, these additional coverage options may be required.
If purchasing an older vehicle, additional options may not be necessary. A driver should not be paying more for coverage than is necessary.
#3 Benefits of Big Insurance Companies
Big insurance companies are often the first insurance company a driver will go to.
This is due to their familiarity and big discount offers. These bigger companies do have the ability to provide lower rates in some cases. They also make the claims process easy and convenient for drivers.
Many insurers offer 24-hour customer service response. This allows drivers to ask questions, make a claim, or adjust coverage anytime they want.
#4 Benefits of Small and Local Insurance Companies
Although a small or local insurance company may not be able to provide 24-hour service, they can provide a more personalized experience for drivers.
Smaller companies provide direct answers and help on a more personal level. In many cases, they provide cheaper rates for their customers due to their ability to adjust the policy to the actual needs of a customer.
#5 Discounts Available
Most insurance companies offer discounts for a variety of reasons. It is important that a driver ask their insurer about the discounts that are available. In many cases, good grades and driver-training courses qualify new drivers for discounts.
Defensive driving courses and even affiliations with certain organizations provide discounts on premium rates.
#6 Deductibles
A deductible is an amount a driver must pay before the insurance company will pay on a claim.
By raising the deductible amount, a driver could greatly reduce the cost of their insurance policy. Unfortunately, this means they will have to provide more out-of-pocket costs for repairs after an accident.
It is important to really consider the savings versus costs when deciding on the deductible level.
#7 Use-Based Policies
If a driver does not drive a lot, they may not need to pay the higher insurance policy prices.
It is a good idea to keep a record of the mileage driven from year to year. If that mileage is lower than the average amount, it should be reported to the insurance company to reduce rates. For those who drive very little, there are use-based policies that only charge for the miles driven.
Often, these types of policies require a device in the vehicle that transmits driver data to the insurance company. Good driving and low miles can often decrease a policy greatly.
#8 Shop Around
The best option for anyone is to shop around for a policy that is right for their needs. Getting quotes and asking questions of several insurance companies will help drivers find the best policy that offers the right coverage at affordable rates.
Drivers can also ask friends and family members or check company reviews to get a good idea of the right insurance company for their needs.