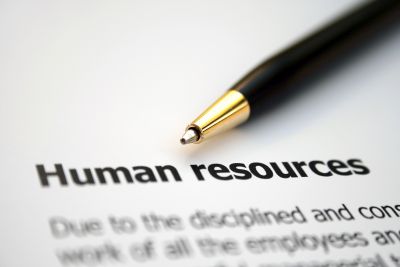 If you're thinking of investing in PEO services for your business, there are some things to consider beforehand.
PEO services aren't for everyone, but thousands of businesses use them each year to manage HR, payroll, and much more. Professional Employer Organizations, as they're called, are essentially HR departments for hire.
Before you decide to invest in a PEO service and outsource certain HR tasks, answer these six questions about your business and your needs.
1. Do I Need Help With Compliance?
One of the most common reasons businesses sign on with PEO services is to increase the level of compliance within the business. Payroll compliance is of chief concern, and, unfortunately, many small business owners simply don't have the expertise or the resources to handle this area of the business effectively.
This can lead to more than just problems with direct deposit or even frustrated employees, but also problems with local, state, and federal governments.
A PEO service will help your business stay in compliance with all of the regulations that apply to your industry, so you won't have to worry about being penalized with fees, restrictions, or legal action.
Taxes are certainly not something you want to fall behind on, and a PEO service will manage and file payroll tax on your behalf, so you can get back to running the rest of your business.
2. Do I Have an Effective HR Department?
Many small businesses simply don't have the financial resources to hire a fully-equipped HR department. This would mean hiring new employees, paying them a specific salary, and supplying office space, computers, and other necessary tools to make the department as effective as possible.
Take a close look at your HR department; is it effective? Do you have one at all? Who manages your employees, payroll, benefits, training, etc.?
Choosing to outsource this part of the business can save you hours of extra work, thousands of extra dollars, and more than a bit of legal trouble.
You'll want professionals in control of things like payroll and compliance, and if you're lacking the skill to manage them, you're putting the business at risk.
3. Are My Employees Taken Care Of?
Taking good care of your employees is the best way to keep them loyal and happy with their positions in your company. If you're not investing in them, providing good benefits, pay, and training, you're more likely to have a higher turnover rate; the bane of all small businesses. Good employees can make or break a business of any size, so you need to offer incentives for the right candidates to sign on with your organization.
If you can't offer good benefits, you're messing up payroll, or your training system is less than perfect, signing on with a PEO service can help you solve all three problems. PEOs will handle the training, onboarding, pay, and benefits offered to your employees, so you can be sure they're top-notch. You can compare the best PEO companies here.
4. Do I Need to Increase Productivity?
Productivity is what sets businesses apart from the competition, and happy employees are more productive by nature. If you're running any sort of manufacturing or production business, you must keep productivity as high as possible to meet demand, and you can't very well do that with unhappy employees or poor training programs.
PEOs can help improve productivity overall by making employees happier and improving the overall work environment. Imagine what you could achieve with a more efficient business worked by happy employees!
5. How Is My Risk Management?
Risk management is crucial to a modern business's safety and success. Identifying, reducing, and studying risk factors can make your workplace safer, more stable, and reduce much else besides the physical risk to your employees. Risk management also reduces the financial risk of running the business, as well as the risk for legal action should an accident occur.
A PEO service can help you reexamine your risk management process and identify weak spots that need tending to. Make no mistake; a small business carries a fair amount of risk, and to choose to ignore it only leaves both you and your employees open to possible harm.
6. Can I Afford PEO Services?
While PEO services can certainly save your business the cost of hiring a fully-equipped HR department, there's still the question of cost to be considered. PEO services aren't free, but they're much more affordable than the salary of an HR manager.
Take a close look at your budget to see if you can afford PEO services, or if they would save you money overall. If you're already using a payroll service, upgrading to a PEO might save you cost by combining many benefits into the same service package, including payroll management.