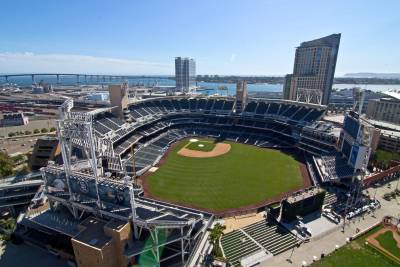 Americans love baseball! Hot dogs, cold beer, and a bag of sunflower seeds make the perfect trip to a game.
For the baseball lover in your family, it might seem like you've gotten them everything baseball-related you can think of. And let's face it: tickets to games can get pricey after a while!
There is more to America's favorite game than just visiting the parks and enjoying the atmosphere. They can only have so many shirts and baseball caps in support of their favorite team, too.
There are many ways to give your favorite baseball fans something they will absolutely love that doesn't have to break the bank. You want to give them something exciting that they would never have thought of themselves.
Here are five baseball-themed gifts for the ultimate baseball fan in your life that they are sure to love.
#1 Baseball Trivia
Lovers of baseball, or anything really, want to know everything they can about their sport or hobby. Random facts and tidbits of information can make conversations so much more interesting.
You can test your favorite baseball lover's knowledge of the game with this awesome baseball trivia book. It could even teach them a few facts they never knew before!
This challenging book features more than 200 hundred questions that will pick the brain of any baseball fan. It contains facts and information from some of the earliest baseball players and teams to really make it interesting.
If they claim to know everything there is to know about baseball through the years, this book will prove them right or wrong! It is also a fun way to spend family time learning new things.
If you're tired of giving the same old baseball gifts, a book of Sports Trivia is a new way to mix it up a bit.
#2 Baseball Board Game
Loving baseball doesn't always mean loving to play the game itself. This could be because of age or simply a lack of skill at this tough game!
Your baseball fan can pretend they are in their own major league game with a baseball board game that replicates their favorite sport.
They can roll the dice to determine the play they make and travel the bases to defeat their opponent. Create your own teams and keep track of the score with no need for electronics.
Playing board games and card games is the best way to spend time bonding without anyone's nose being on their phone. This is hard to do these days, but a board game of baseball can make it a little bit easier.
See who will win this awesome game that is so similar to the live-action of baseball. Fun for kids and adults alike!
#3 American Ballparks Map
True fans of baseball enjoy taking trips across the country to see all the ballparks. While you might not be able to give them the trip itself, you can help them keep track of each place they have adventured in.
Help your favorite fan keep track of the stadiums they have visited with their own ballpark map. They can use stickers or pushpins to remember which parks they have visited over the years.
Complete with baseball images to show exactly where the parks are, this map is the perfect item to hang on a wall to show their adventurous spirit.
This is also a motivator to keep traveling to every park! The satisfaction of checking one off the list is much more exciting when it is hung on display.
Visitors can easily see how much they enjoy visiting the cool places where this American sport is played. It is a fun way to show off the adventures they have experienced!
#4 Original Baseball Prints
Baseball player posters and ticket stubs make cool wall decorations, but anybody can come by these easily. A unique piece of history in the form of wall art will leave your favorite baseball lover in awe.
Copies of the patent ideas for baseball gear make the perfect decoration for their den, office, or living room! It all depends on the baseball lover's style.
These prints are unique in their vintage style which shows the dates that they were created and the original dimensions for each item.
There is a print for a baseball glove, bat, base, ball, and even catcher's gear for the sports lover to enjoy.
Nothing says "World's Biggest Fan" like vintage items that can easily be displayed in the home.
These prints are easy to frame for long-lasting use. Made in the USA, they are beautifully crafted and maintain amazing quality.
These unique decorations could put the finishing touch on any living space that a baseball lover wants to make their own.
#5 Kool8 Reusable Water Bottle
For baseball fans that also love to play the sport, it is a good idea to give them something they can use while they are playing the game. Even if they don't play a reusable water bottle makes the perfect addition to any daily routine.
The super modern Kool8 water bottle can make life so much easier for any baseball fan. It comes in three vibrant colors that make it so appealing to drink from.
The stainless steel material makes Kool8 impressive in many ways. For one, it makes it super strong and durable so it won't scratch or dent easily.
The material also maintains the temperature of the beverage for hours on end. Cold water will stay icy and hot coffee or tea will stay warm throughout the day.
You can help your favorite baseball fan keep the earth clean with the gift of a reusable bottle that works to eliminate plastic waste.
Kool8 is so easy to carry around in any bag or backpack for anyone who is constantly moving. Trips to ballparks and baseball games will be full of stylish hydration with Kool8.
Baseball-themed or not, any gift you give to your favorite baseball fan will be so appreciated. Quality time playing games or home decor that shows their love of baseball is sure to make them smile.