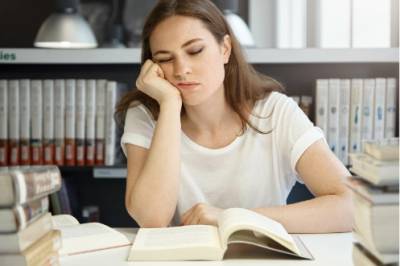 From kindergarten and high school to graduate, postgraduate and doctorate levels, every student needs some writing resources. If you think that you don't need any writing help or resource, then you are making a big mistake.
The chance is that you are good at writing essays in English but not good at editing and proofreading. Maybe, you do not realize that your work contains plagiarism.
It is important to check it thoroughly and properly before submitting it to the professor so that your chances of getting success are higher than before.
Let's check out which are the best and most amazing applications or resources to improve your skills as a student.
#1 Hemingway App
With the Hemingway App, you can easily edit your text to make it readable and understandable. How to improve writing skills?
Well, there is no better way than using this interesting app. It will act as your personal editor and will help you highlight and correct grammar, sentence structure, and fluency. Students must use this application regularly in order to improve their writing and to make their texts readable and flawless.
If you are new to the world of writing, you might not have an idea of how to fix the grammatical or spelling errors and how to make the work look good.
The Hemingway App will make your work easier, as it is designed to improve your writing and to teach you how to write better texts. If you start using this application regularly, it will be easy for you to leave a good impression on the professor.
Is this application suitable for all students? Yes, the Hemingway App is available to everyone and can be used by students, writers, editors, proofreaders, professors and everybody who wants to improve their texts or writing works.
You can download it from the web and can install it on your mobile or computer device in no time. Maybe, the Hemingway App will help you get excellent grades.
#2 Grammarly
Can you write my essay for me? You won't have to ask this question from anyone as you can now write your essay and check it for grammar or spelling mistakes with Grammarly.
It is one of the best, most famous and widely used services on the internet. With Grammarly's free version, you can check the basic mistakes of your text and can fix the errors manually. However, if you want to get the best out of this service, then its premium version should be used.
One of the best parts is that Grammarly can be used by everyone. So, it does not matter if you are a student, a writer, an editor or a professor, you can use this service to check stylistic issues and writing mistakes and can fix them one by one.
The premium version of Grammarly allows its users to detect all mistakes in the writing work and lets them remove those mistakes by providing suggestions one after the other.
#3 Readable
The purpose of getting help with writing is to make your work readable and better than before. If you think that things are not going as planned or that the quality of your work needs to be improved, then Readable is the right kind of tool for you.
It is one of the best and most trusted resources out there. Readable provides quick help with writing and fixing the work.
You can regularly use this program, software or tool to check whether your content or essay is readable or not. The best part is that you can use Readable to check any type of text, web page, essay or piece of content.
#4 Plagiarism Checker on Dupli Checker
It is possible to improve writing skills for college students when plagiarism is checked and removed from papers or essays.
If you are worried about plagiarism or think that your papers contain a lot of copied content, then this is the right time to use a service that guarantees good results and provides unique papers, texts or essays.
Dupli Checker is a free plagiarism checker that is used and trusted by students, professors and writers across the globe. One of the best parts is that you can use this service as many times as you like.
Maybe, you will want to sign up and compare different texts in order to detect similarities and to ensure that your work is 100% unique and plagiarism free.
#5 CustomEssayOrder
Customessayorder.com is undoubtedly the best writing service. You can use this company to get custom essays. There are many advantages of using this service.
First of all, you can get affordable essays or papers. Secondly, quality and consistency are always guaranteed. Their support agents remain available round the clock and can be spoken to or contacted via live chat, email, and telephone.
It is one of those writing services that guarantee good results. Their writers can write all types of papers and essays and can cover every subject or topic.
Last but not least, discounts or concessions are provided to both new and returning customers. The privacy of students is also taken care of, which means no risks are involved with using this service.
#6 EssayZoo
If you want to improve writing skills, then you might have to check some pre-written essays. Where do I find such essays? Well, the best place is EssayZoo. This is one of those very few websites or platforms where pre-written essays or papers are available in a large number.
New essays or papers are published every single day, and there is a huge collection to choose from depending on your subject, nature of topic and length.
You can use those pre-written essays or papers as a reference and can come up with quality content. In addition, you can use this service to find interesting topics and outlines.
All these things will help you improve your writing skills and will allow you to access more and more interesting content to read. In simple words, we can say that EssayZoo can be used to gain more and more knowledge.
#7 Power Thesaurus
Last but not least, Power Thesaurus is one of the most famous and top-notch online writing resources for students and writers.
It was basically created by Alexander Radyushin in 2012. This service gained fame the world over when Radyushin & Co presented its developed version. Now, iOS and Android apps are available for instant download.
You can use this service on Opera, Chrome, Internet Explorer and other web browsers and can improve your writing, vocabulary or grammar to a great extent.
One of the biggest advantages of this service is that its content is user-friendly and maintained by a team of experienced, skilled and qualified editors.
With these things in mind, it is easy for anyone to access the best resources for writers and students. These resources are meant to improve texts, essays, papers, and contents. Have you tried any of these services?