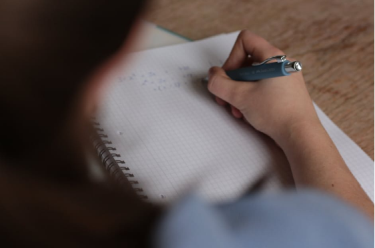 There will come a point in life when you say to yourself…
"Did I just waste a decade of my life studying for something I don't enjoy?"
You might be frightened to ask yourself that question, and it might be slowly brewing trouble in your mind, but it's perfectly fine to accept it and cope with your perceived mistake.
If you think that your degree choice has let you down, then here are a couple of ways to get around it.
Take a Break
Stress can make us to ridiculous things and warp our minds until we no longer resemble our usual selves. This is typically caused by depression and a lot of responsibility on our shoulders.
For instance, if we've had people supporting us with both their kindness and money for us to reach our goals, then it can be a slap in the face to them if we say we quit.
However, stress and depression are two things that can be solved with a break. Take a holiday, destress yourself and give your mind some time to relax and recuperate.
Once you've removed the troublesome thoughts from your mind, you'll be able to think more clearly and decide if your career choice really was a bad one, or if you were simply too stressed to make a smart judgment.
Learn Something New
If you feel like your career choice is letting you down, then sulking about it or forcing yourself to find a job related to it isn't a good idea.
Instead, why not turn to a service like Find Your Context and look for online courses to help you learn new skills in order to follow a new career path.
You could learn something closely related to your current expertise, or it could be a new start in something totally different. Whatever you decide, try to pick a valuable degree that is flexible and offers you a lot of choice in the future or something that you are truly passionate about.
For example, if you absolutely love video games, then becoming a video game designer, concept artist or programmer might be more suited to you.
If you prefer a career choice that is versatile, studying computer science will give you a lot of career prospects in the future.
Never Regret Your Decision
One of the things you have to cope with is that you made your choice. You decided to go down this path whether you enjoy it or not.
At the time you chose it, perhaps you weren't a hundred percent convinced or maybe you had starry-eyed expectations of what you could achieve in the future.
Even if you're currently struggling to find a job related to your degree, you should never regret your decisions. First of all, completing a course and getting a degree is an achievement in itself.
If you had chosen another degree when you first started studying, then you might have ended up regretting that decision too.
It doesn't matter how much time you spent studying, what's important is that you picked up skills and saw it through to the end and that in itself is an admirable quality.
So what are you doing to make your college degree more valuable?  I would love to hear how you have dealt with this situation and how you manage to turn as the saying goes " Lemons into Lemonade."
Cheers!