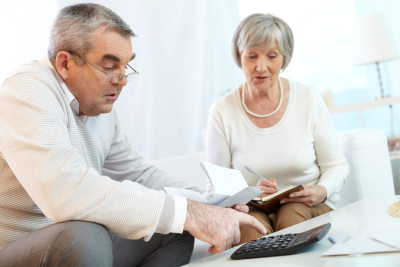 Figures from the FSCS (Financial Compensation Scheme) show a pay-out of over 40 million in 2018 as compensation for mis-sold pensions. These payouts have increased from 37.5 million in 2017 and 20 million in 2016. It's the result of about 10 billion worth of pensions sold to consumers.
The huge rise in claims is a growing concern over investment advice provided by financial advisors. In addition to the significant spike in claims, pension transfers have increased 7 fold during the past three years. In 2018, about 37 billion worth of pensions were transferred, up from just 5.4 billion in 2014.
The amounts are huge and the number of consumers who've been mis-sold pensions is shocking. Here's a brief guide on how to identify a mis-sold pension and how you can make a claim for compensation.
What Is a Mis-Sold Pension?
A pension plan is essential to cover the costs during retirement. It involves paying into a pension scheme. In the UK, hundreds of thousands of consumers have been convinced to place money into SIPPs (self-invested personal pensions), as they were promised huge returns for a comfortable retirement.
These investments usually turn out to be worthless. But SIPPs aren't the problem. The problem lies in the investments that people are sweet-talked into making via their SIPP. They're high-risk investments, illiquid and speculative.
You can identify if you've been mis-sold a pension plan if you've received unsuitable advice, the risks weren't presented to you or you weren't provided with the information you need. According to the Financial Conduct Authority (FCA), a financial service must be sold in a fair and clear manner. Even if you haven't lost any money, you can still make a complaint about the mis-sale.
If you've invested in a SIPP scheme and you've suffered losses, you may be eligible for a mis-sold pension claim. In case the guaranteed financial return wasn't achieved, you faced extra costs, which weren't explained, or you weren't informed about the financial risk of the investment, you have grounds for a claim.
How to Claim Compensation
The easiest way to claim compensation is to contact a specialist firm. The solicitors will review the paper trails to discover the negligent pension advice you've received. The firm will gather the information needed to investigate the claim, submit a claim with the governing body or financial advisor and represent your interests to win maximum compensation.
You can also raise a complaint yourself with the IFA or the SIPP provider. But an experienced firm will handle the process much easier. If the company doesn't resolve the complaint you've submitted, after 13 weeks, you can submit it with the FOS (Financial Ombudsman Service).
It's a free-to-use organization, which can instruct the company to provide you with a form of compensation, including money you've lost. If the advisor is in default, you can contact the Financial Services Compensation Scheme (FSCS), which can pay compensation in case you've lost money because of poor advice, misinterpretation, misleading advice or fraud.
Conclusion
Your pension is one of the most important investments you'll make in your life. You've worked a lifetime for your money and when you use financial advisors, you expect to receive the best advice for your investment.
This often doesn't happen and misleading advice results in a reduced pension pot.
If you believe you've been mis-sold a pension, contact a specialist firm. Most solicitors will offer a free assessment for your claim and work on a win-fee basis .
Depending on how long it takes to gather the evidence and the complexity of the situation, cases may take between 6 and 18 months to resolve.