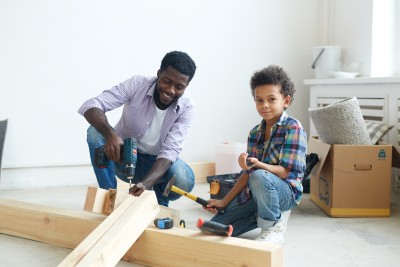 According to Renovations Roundup report from Housing Industry Association, half of Australian homeowners spend an average of $40,000-$200,000 on home improvement projects.
In this time of economic change, that amount of money is quite a big undertaking. However, to keep your home functioning well, those repairs and renovations need to be done.
So what are your options when it comes to paying for them?
#1 Unsecured Loans
Unsecured loans come from lenders (banks, credit unions, other lending institutions) who do not require your assets to be put up as collateral.
However, if you don't know which bank or institution is best for you, you may consider someone who uses your personal information to link you to the best source for you to acquire Personalcashloans.com.au.
#2 Secured Loans
Like unsecured loans, secured loans also come from the same type of lenders, but they do require your assets to be put up as collateral.
You can receive more money with a secured loan than an unsecured, and it routinely has a lower interest rate.
Secured loans will also have a longer payback term, and if you pay it back on time or before, your credit score will be increased.
However, it does require a lengthy loan application process, and if you don't pay it back your collateral will be lost.
#3 Use Your Own Cash
Hopefully, if you've been a wise investor and money-saver, you have already stashed away some money for a rainy day and can readily access it now.
However, if you don't have all the money required and the renovation can wait, you can complete the project when you have saved the money. You'll first need a plan to save money by cutting out the non-essentials and saving on the essentials.
Using your own cash is obviously the best option in the long run. However, if funds are low and you need that home repair done in a hurry, thankfully there are other ways to get the job done.
#4 Credit Card
A credit card is a great source for home projects; it is cheaper than a bank loan and easier to obtain.  Many credit card companies have introductory offers of 0% interest for the first year or more that you have the card.
Additionally, many companies have a rewards system that allows you to obtain other items for the points you accumulate.
However, you must pay your bills on time; otherwise, you will be charged a higher interest rate and a late charge will added to your bill.
#5 Remortgaging
Another great way to get some cash is to remortgage your home. Remortgaging means that you are simply using the existing equity in your home to get money.
However, keep in mind that by using the equity in your home, you will also be extending the length of your mortgage payments. You will often get a better interest rate with a remortgage, and it allows you to consolidate the debt into one monthly payment.
Like secured loans, the application process can be rather lengthy, and it oftentimes costs money to remortgage your home.
Some Final Thoughts
Home repairs and renovations can be both exciting and worrisome at the same time.
So whether you want to make an addition to your home or simply get new windows, know your options and be prepared before those renovations happen.