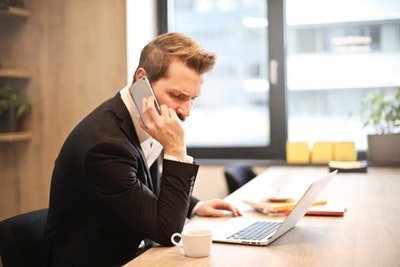 Starting your own business is a challenge.
But starting a business you feel confident promoting is another kettle of fish. Indeed, while you are an expert in your field, you may not be a professional salesperson with the know-how and expertise required for successful negotiations.
As a result, you may find it challenging to reach out to your audience group and sell your services or your products. More often than not, talented freelancers, independent entrepreneurs, and other self-employed professionals with a naturally introspective personality struggle to support the sales side of their venture.
Not everyone is a natural negotiator or confident communicator. As a consequence, you may hit a wall when it comes to boosting your business presence and offers.
However, if you can't afford to hire a sales team, for now, you will need to find a solution that works for your business. Here are some ideas to get started and bring customers to you:
#1 Boost your skills
Engaging with your clients is not a unique art that is only reserved for a few. It is a skill you can learn with professional online sales training. Indeed, following a sales program can teach you valuable tips and tricks to establish a beneficial relationship with your clients.
Not only can you discover how to initiate interactions over the phone, via email, or even face-to-face, without any of the awkwardness that sometimes appears in those situations.
Ultimately, you want to think of your client as a prospect who you can help with your services and products, rather than as a leader who helps your business to survive.
When you change your perspective, you can build healthier connections. Additionally, you'll need the same skills if you're going to pitch your ideas to new investors and money-lenders.
#2 Can you automate the sale process?
You could let your digital presence do the talking. Indeed, depending on the type of products or services you sell, an eCommerce approach could be the best thing for your business.
Indeed, with projected sales for 2019 of around 3.5 trillion US dollars, it's fair to say that the industry has a lot to offer to most business sectors.
Additionally, eCommerce models allow you to automate your communication and sales process, which means that you don't need to interact with customers to encourage transactions.
However, you will need to provide support in case they experience any issue with their order.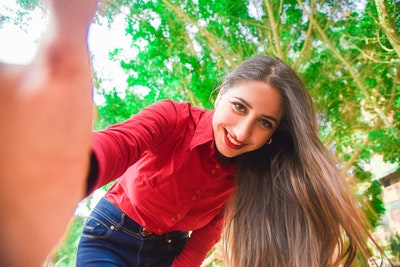 #3 Let influencers do the hard work
Last, but not least, if your words can't convince people to sell, maybe someone else can. Indeed, influencer marketing is one of the most effective marketing strategies to boost sales.
Often described as strategic word of mouth, influencer marketing is the process of letting social media influencers and personalities – such as bloggers or local celebs – promote your products or services to their followers.
The preferred platform is Instagram for social media activities, but brands have seen positive results using blogging platforms too. From a selfie that showcases the product to an engaging and personal experience story, referrals from someone "famous" can boost sales by up to 50%.
Should everyone become an accomplished salesperson to promote their business? The answer is not. While you might have an affinity with the type of communication and behavior required to sell effectively, it's fair to say that you won't be able to reach your goals without adequate training.
Additionally, some professionals might find that their efforts are better used elsewhere while they choose other promotional approaches.