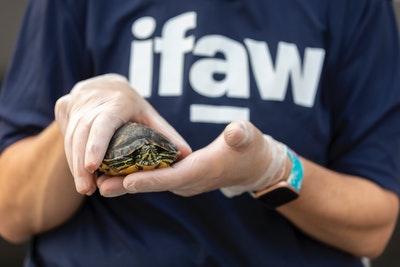 This has been a long going debate whether for-profits should partner with non-profits. As the objectives for both organizations differ a lot.
For-profit organizations, as the name suggests, are profit-making businesses. On the other hand, a non-profit organization is more inclined towards resolving social issues.
So, could there be a common ground between these two groups? Or can they benefit each other?
Well, in this article, we shall be exploring the possibilities for both groups.
Promotions and Brand Awareness
Non-profits work primarily to resolve social causes, as already mentioned. The causes could be anything from child labor to global warming, and everything in between. They are regarded as philanthropy, for they have the least to do with profit earning. Whereas, for-profit organizations' prime motto is to generate as much profit from sales as possible.
Both the groups have common goals- to gain more visibility and earn more revenue. The for-profits can enjoy the non-profits' reputation. While the non-profits can also expect to achieve free-of-cost promotions and advertisements.
Thus, both can enjoy a greater brand awareness by partnering.
Reputation Building For Both
Like already mentioned, non-profits are already regarded as reputed entities in society. And we also know now how for-profits can benefit from this. But what we are missing is how these benefits can be reaped.
Well, media coverage is generally the quickest of the ways to achieve a good reputation. For example, The Ferrari Foundation supports Next Steps of Chicago, which helps paralysis patients. The partnership not only earned the organization a quick name in the business world but also earned it a sense of respect.
More Revenue Generation
The ultimate goal of any marketing or promotion plan is to improve sales or generate more revenue. This revenue is then to be used to expand and grow, and also pay salaries.
With easy and effective promotions and reputation building, both – non-profits and for-profits – can anticipate more revenue. The products and services of businesses can see an exponential rise.
At the same time, the foundations can expect more funding from investors and philanthropists.
Peer Loyalty Improves
Obviously, the customers respect both the brands and non-profits for their cause-driven model. But, customer loyalty is the least that this unconventional partnership can offer. Perhaps, the employees and volunteers also improve their confidence.
With more confidence comes trust and belief. This ultimately drives loyalty in everyone associated with the duo- be it customers or workers or volunteers. And not to forget the loyalty from new and prospective investors also improves.
The Takeaway
Though the duo is quite unconventional, it can reap great benefits for both parties. Not only does it help with easy and low-cost marketing but also helps with capital gains. Though, then again, the motive for the earned revenue could be different for both they surely need it to scale and grow.
Apart from this, it is also noteworthy that businesses and non-profits are both generally exempted under tax laws. At least, for the capital they share. This could be an additional partnership benefit for your business.