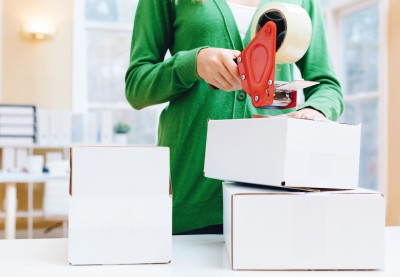 Out of all American households, 64% are Amazon Prime members. Learning about the pros and cons of Seller Fulfilled Prime will help you determine whether it'll benefit your business or not.
What is Seller Fulfilled Prime? Seller Fulfilled Prime lets you sell products through Amazon Prime, but you're responsible for shipping and fulfilling Prime orders. Every product you sell will have a special badge to signify its Prime eligibility.
Ultimately, you know what's best for your business. That's why you deserve to know the advantages and disadvantages of Amazon Seller Fulfilled Prime.
Let's start out with acknowledging 3 pros of Amazon Prime:
More Control
How does Amazon Prime work for sellers? It gives you more control over your inventory.
Unlike sellers registered with Fulfilled By Amazon, sellers who participate in Seller Fulfilled Prime is responsible for storing their own merchandise. This allows you to store items anywhere that's most convenient for you.
Affordable storage options include a low-cost warehouse or a spacious basement.
Easy To Apply
You must have a Professional Seller account to apply for Seller Fulfilled Prime. Without it, you aren't eligible for the program.
There's not too much work involved with applying. The application process is 100% digital. In fact, Fulfilltopia has boiled down the whole process into 10 simple steps.
Once you're finished, Amazon determines whether or not you've met their requirements. (More on that later.)
More Sales
Having the prized Prime badge will do wonders for your business. When consumers see that badge, they immediately trust doing business with you more than other sellers.
It's also common for those who sell through the Seller Fulfilled Prime program to see a boost in sales. This offsets any other fees/costs you pay.
Now, it's time to learn about the Amazon Prime cons:
Higher Shipping Rates
When you're involved with Seller Fulfilled Prime, you're responsible for shipping all items in a timely fashion. The program requires you to fulfill orders with 2-day shipping.
Many sellers wind up paying more for shipping if they don't work the cost into the price.
High Requirements
To qualify for Seller Fulfilled Prime, you must fulfill high standards. For example, you need a 98.5% on-time delivery rate for Premium Shipping Orders. Also, at least 94% of your Premium Shipping Orders must include a valid tracking ID.
Your cancellation rate must be less than 1.5% for Premium Shipping Orders.
There Are Still Costs Involved
Seller Fulfilled Prime isn't free. No, you won't pay a storage fee for slow-selling items. But most likely, you'll have to fund your products' storage in some way.
You'll also have to pay a referral fee. This averages around 15% of the selling price.
Is Seller Fulfilled Prime Right For Your Business?
There are over 100 million Prime members in the United States. Seller Fulfilled Prime lets you tap into that powerful customer base.
Prime members buy around $1,400 worth of products each year. All of that money could be going your way if you join this program.
Bolster your business—read more of our articles about business and marketing. Your bank account will thank you for it.