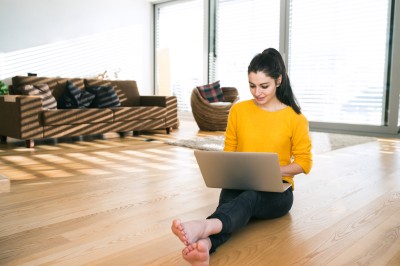 We all love the idea of adding style, comfort, aesthetics and personal touch in our home décor. That's why we are always seen scrolling the personalized Pinterest board once the home renovation season kicks in.
Or we are found seeking inspiration from here and there. One reason for our never-ending quest for décor might be because we need the best.
But the other reason is that besides focusing on style, innovation, trends, vibes and taste, we also have to think about pulling the right colour scheme so that everything fits in perfectly.
Selecting the right colour for your walls, furniture, cushions, lighting, and blinds brings the right feeling to your living space along with enhancing the look of the room. Most of the time we overlook the colour of the blinds while choosing blinds for the windows.
But later on we have to bear the consequences of our carelessness in the form of not-looking good kind of room despite spending thousands of dollars in its renovation. Here are given some tips to select the right colour of blinds for the perfect look.
#1 Consider Your Décor Theme
Your blind colour should reflect the décor theme of your room. You can't choose a white blind if your décor theme is ultra-vibrant. A white blind will fit in with a Hamptons style home or with a minimalist look.
But a bright colour blind will go well with a modern living space with a chic touch. It is best to create a unified look.
Even if you are planning for a quirky, mix and match touch, don't go over the board; otherwise, things will start looking tacky.
#2 Don't Go All Rainbow
Bright and colourful rooms should also not exceed three basic colours. Adding too many colours, in other words making your room a rainbow land, might not do any good to your desire of modern feels.
Stick with fewer colours even if you want contemporary vibes. So, your blinder colour should also fall in any of the shades of the selected three basic colours of the room.
#3 Look for the Required Mood
All of us have different moods; some are calm souls, while others are vibrant freaks. Moreover, sometimes, we want a particular mood in one room and a different one in another.
Like, most of us like our bedrooms to be filled with serenity and calmness, while we want our living rooms to be gushing with vibrancy.
We can choose the colours accordingly from a big selection of motorized blinds. Don't forget that colours play a significant role in setting the mood of any room. Colour of blinds is also not an exception! 
So, this renovation season, when you set out to hunt the right colour scheme for your sofa set, or wall paint, don't minus the blinds from this hunt. Blinds colour is equally worth considering to get the desired outcome and feels from your room.
Make sure all your efforts are worth it in the end!