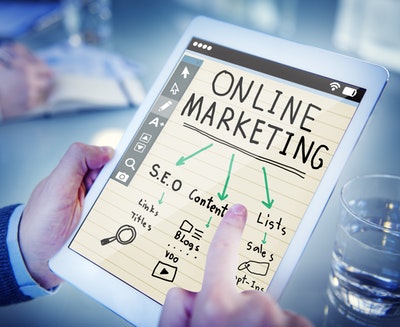 Only about 25% of business owners say that they have a proactive approach to applying digital measures, based on a survey conducted by IMD and Cisco.
A portion of business owners still hesitates about digital growth over fears about compromising company and client data. However, the longer your business shies away from going digital, your business suffers.
On this vein, what benefits can you and your business gleam from embracing digital growth?
#1 A Digital Strategy
45% of businesses report that they do not have a digital strategy, according to the data of Smart Insights.
This is predominantly because of the lack of a dedicated digital team. Engaging a digital marketing team helps to ensure that you have a group of people to help you and your business navigate digital waters.
A digital strategy can help you map out how best to interact with clients and scope out the competition for your business. It can also help you lay down the bedrock for your online crisis management as it may become necessary in the future.
#2 Cohesive Online Branding
In order for your business to last, it needs to make itself established and relevant. Embracing digital growth can help your business build a cohesive branding.
Online Branding has to with the image that you present to the public says marketing leader Shana Haynie. It involves your social media profiles, the logo, and even the fonts that you choose to use for your company website.
Stepping toward digital growth provides your business with the opportunity to establish the brand that you want to be known for.
#3 Efficiency and Productivity
The biggest benefit that your business can earn is a definite increase in the efficiency and productivity of your staff and operations. Digital means often come with faster methods of communication through instant messaging programs.
There's also secured access to pertinent information in the company database if you have an intranet network. When there are faster methods to get work done, it logically follows that more work can be achieved in a single workday.
The digital sphere is always changing and it's understandable to feel intimidated by it. However, it is the businesses that embrace the digital age that is better prepared to hop onto digital trends. These trends can effectively benefit them and their clients. If you have any reservations, it's good to do a lot of research and talk with digital experts so you can weigh the pros and cons suitably.
What is your business doing to reap the benefits of the internet?