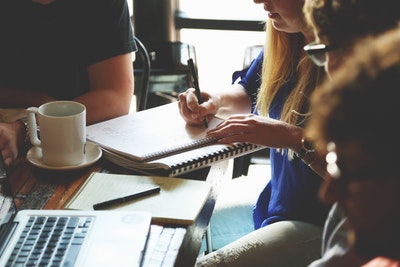 As a business grows, you can start to get a feeling of what works and what doesn't. That might be through your own personal experience in business or by watching other companies.
The more efficient the business is, the quicker you'll attain success and growth for the company. So here's how to run a business more efficiently.
Assess The Business Plan
Without a proper business plan, there's essentially no structure. It can help figure out what a company wants to achieve, the goals that it has, and when it wants to hit them.
It's a manifesto of sorts that anyone within the organization can refer back on when it's needed. A business plan is worth revisiting every time it feels like the business isn't going anywhere or that it's lacking something.
It may be because you've hit certain goals and therefore you need to assign more. Or it could be that the company has just lost its focus or path that it was on and needs a reminder of where it's heading. Assess the current business plan and make the necessary changes.
Use Your Website To An Advantage
Having a website is crucial to any business, and if you don't have one then you risk having no validity as a company. Most businesses are now online, and if your company isn't, then it's certainly doing itself an injustice by not tapping into this opportunity.
When creating a website, you want to have a good design that's ideally part of your brand image. Ensure you have brought your own domain so that you are able to rank properly on the google search engine.
Never underestimate the power that a website can have for your business. It's an effective marketing tool that you have complete control over. It's a place where you can create content for your customers and a way of providing expertise in your industry.
You also have the ability to collect contact information in the form of emails so that you're able to use them for e-mail marketing. Having a bulk email service provider can be great for cutting down the time you spend on reaching your database of customers.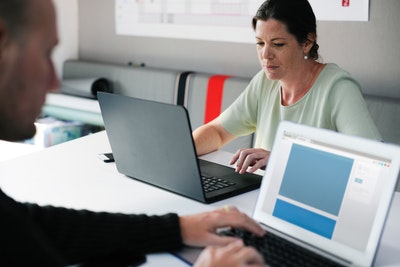 Invest In Technology
With the prominence of technology becoming ever more important, investing in technology as a long-term plan for your business is certainly beneficial.
The upgrades, when it comes to systems and software, are happening at such a fast rate that it can sometimes feel hard to keep up.
However, these are all giving businesses the ability to make their daily functions and tasks a lot easier, so if you are already using some types of software in your organization from time management to social media management, it's worth having a budget to continue your investments.
Improve Work Productivity
To improve business efficiency, you need to focus on your staff and keeping them happy so that work productivity remains high. There are a number of ways to do this and here are a few examples:
Improve Office Surroundings – As your staff spends the majority of their time each day, five days a week in the same space, it's good to make it an inviting one. That means investing some money into getting the right equipment and giving it a makeover so that it's attractive.
Offer Flexible Working – Flexible working is an initiative that more businesses are seeking to incorporate within the workplace because it's had a positive impact on the health and wellbeing of staff members. Being able to work from home when needed provides staff with the ability to adapt, and it also increases their happiness levels, which has a knock on effect for work productivity.
Introduce Task Management Software – Management systems are useful for businesses, especially when it comes to assigning tasks amongst a department or team. It's a good way of being able to keep an eye on staff members to see who's pulling their weight and who isn't.
Think About Outsourcing
Outsourcing is handy if you're a small business with a tight budget that doesn't allow for hiring multiple full-time staff or if you already have an office that's bursting at the seams and you don't have the space for new employees. Outsourcing certain aspects of the business to professionals can actually improve the efficiency of your business. Here are a few examples of what works well for outsourcing:
IT Support
SEO Development
There's also the option of outsourcing but taking advantage of technology and having them remote work from home. This is ideal if you need someone on a longer contract or employment but don't have the office space.
A lot of individuals work from home, so there's definitely the opportunity to hire staff to work from home.
Communicate With Customers Via Social Media
Customers like to receive attention, and if they feel like they're getting it, they'll want to stay loyal to a business.
Keeping the dialogue open between you and the customer is important in order to answer any questions or concerns that they may have but to also receive feedback. Social media platforms are great for connecting with customers, especially now that so many people have an online presence.
Whether it's tweeting out to your followers or answering direct messages, it can show that your attention is certainly with your customers and that you are keen to help out in any way you can. This is also more efficient and less time consuming than having to do customer service over the phone or via email. Not that you shouldn't have those options available!
Keep working at improving the efficiency of the business, and it'll certainly help to save a lot of time, effort, and money. Keep an eye on your business plan, making sure it's relevant and up to date.
Make an effort to improve work productivity and look at outsourcing tasks to the professionals in order to achieve better results. Don't forget that technology and the online world can also help.