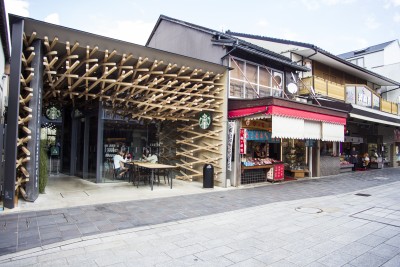 When you have the idea and drive to start your first business, it can be one of the most exciting times of your life. You'll have all your plans and dreams keeping you up at night, and while you started with nothing, slowly but surely, you'll see the pieces of your business start to fit together and grow.
However, one of the most significant decisions you'll come to make is leasing your first commercial property. This will be the HQ for your business and will surely be the most substantial investment you'll make. This is why it's so important to make sure you get it right.
With this in mind, today we're going to explore the top five things you need to know when it comes to leasing the first property for your business, making sure everything runs smoothly.
1 – Get Your Finances in Check
Of course, when renting a property, the most crucial aspect to consider is how you're going to pay for everything. Typically, if you want to play things safe, you'll want to secure or save at least six months' worth of rent in advance.
This way, you know you don't have to worry about things going wrong or wondering where you're going to get your money from.
2 – Finding the Right Size
Size is a vital consideration for so many reasons. You're going to want to a place which is large enough for you to start and fit everything in, as well as being large enough to grow over the next few years without having to move again.
However, you also don't want somewhere so big you're going to be paying a considerable amount of rent unnecessarily. Make sure you're as organized as possible to choose the right size for you mindfully.
3 – Get a Good Deal
There are lots of different aspects and variations to commercial property letting, so make sure you're taking the time to explore your options.
For example, a triple net lease can be a great idea when it comes to saving money, and many may want you to pay legal fees, which should be avoided at all costs. Always seek professional advice if you need it.
4 – Consider the Design Restrictions
Since you're renting a commercial property, most landlords will already be on-board with the fact that you're going to make some changes to the property, and you'll probably kit it out with equipment etc. if you're a retail outlet, you may make a lot of changes, such as adding changing rooms or islands.
Again, while most landlords will expect this, make sure you're double checking to make sure. You don't want to sign a 12-month lease only to realize you're stuck being unable to do anything. Read the small print.
5 – Always Use Legal Help
The contracts for a commercial property lease can be in excess of 70+ pages, and that's as standard. Instead of trying to make sense of all the legal jargon yourself, don't risk it and always seek the help of a property legal expert who can help you out with whatever you need throughout the process.
Summary
When it comes to leasing your first commercial property, it's important to make sure you're taking your time and finding the best solution for you. Don't worry about rushing. Emphasize getting it right to save problems later down the line.