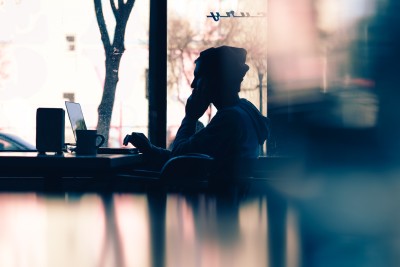 To some, the entrepreneurial life may seem like a dream. But it may also feel too far away.
Like a secret club, they just can't get into. When in reality, anybody can become an entrepreneur, go freelance, or start a business, if they choose. Sometimes, it's just in your mind.
Those thoughts and fears and worries stopping you from getting started aren't the truth. They're just thoughts.
Because anybody can be anything or do anything if they want it enough. It's all about being driven and putting the work in. Talent matters a bit, but hard work is way more important.
So the trick here is not to hold yourself back, but to dive on in with both feet. And if you're still not sure, here's what to do.
#1 Just Start
First of all, as much as you might make excuses or be scared to do it, you have to just start. Because if you do not start today, you'll always be a day or two or more behind.
So this evening, get started. Come up with a plan. Or buy a domain name. Or write a list of what you need to do. Just start. Don't quit your job, just get going and see where it takes you.
Then, you'll be ready to leap.
#2 Grow Your Skill Set
But sometimes, you really don't know enough or you're just not ready. And that's okay. But you cannot let it hold you back. You need t work on growing your knowledge and skillset immediately.
So if you need to take a specialist course or do an MBA online program, get started. Learn what you need to, and get started as soon as you can. Because it won't take forever for you to acquire the knowledge you need.
#3 Network
Something that not every budding entrepreneur does, but that can really help your career, is to network. Because putting yourself out there, making connections, and meeting other entrepreneurs can really open doors for you.
It can propel your career and allow you to find different opportunities for your business. Even if you're nervous, give it a go.
#4 Give It Time
But then also, you might find that things don't happen right away. Or that you get tested. Or that you get stressed out and want to give up.
But you need to give it time. You need to stay patient and be persistent. Because your success will come if you keep working towards it.
#5 Set A Goal
And then finally, one of the best things you can do for yourself when you're in this position is to set a goal. Maybe it's to earn a set amount, or to sell a set amount, or to reach a certain analytical point with your data?
No matter what it is, but that goal is in place. And set a deadline that scares you a little, but that you know is doable. Because it matters. And this is going to give you the motivation and the incentive you need to keep growing.
What are you doing to be more driven in your business?