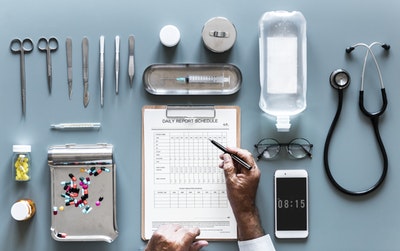 Telemedicine is one of the most revolutionary options for those who are unable to visit a local doctor or need to see a specialist who is in a different state or country.
With this particular option, you can finally bridge the gap between comfort and seeing a medical professional.
There are many ways that a telemedicine visit works and how it can have an impact on your health and overall well-being.
What is Telemedicine?
Telemedicine involves the use of technology so that patients and doctors can see each other without being in the same room.
High-resolution technology is used so that the doctor can essentially give the patient an exam from a remote location and provide a diagnosis and even prescription if it is needed.
This type of option is ideal for those who have mobility issues and cannot get out to their local doctor's office and it is a great choice for medical centers in rural areas that may not be able to bring in doctors regularly.
How Does an eVisit Work?
The evisit works by having you sit in front of a computer or television and talk to someone on the other end. This person will either be a physician's assistant, doctor or specialist in the medical field.
You can either make use of telemedicine in a local doctor's office or you can make use of it in the comfort of your own home using a computer or laptop device. The process is easy, quick and done at your own convenience, so it is easier than ever for you to receive medical care when it is most needed.
How Telemedicine is Helping to Advance the Healthcare Industry
The reason telemedicine is helping to advance the healthcare industry is because of how well it works and how important it is for individuals who would not be able to go to a local doctor's office.
The most important thing to remember about telemedicine is that it's ideal for all different patients of varying needs and ages. You will notice that by using a professional in their office, you can get the care that you need at home without needing to make a special trip to a doctor's office or even deal with the trip to a specialist who may not be anywhere near your home.
There are lots of people right now who are making use of telemedicine and finding it to be a wonderful choice for their needs. You will find that the vast majority of telemedicine options are effortless to use and can be done in the comfort of your own home.
If you are using a telemedicine service, it is important to look and see if insurance covers the cost of it and how much it will be for you. From there, it is just a matter of setting up a connection with a doctor who is able to treat you and prescribe medications after you have been seen by them.
Have you ever dealt with telemedicine?