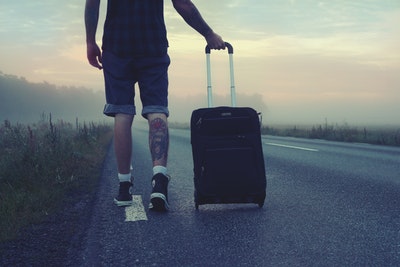 Whether your job has asked you to relocate, you're moving to be closer to family, or you're taking a large step and moving abroad, this is sure to be one of the most stressful experiences you will go through.
In order to make the relocation easier, it's a good idea to plan and organize the things you'll need to do in advance.
Below is a list of the most important:
1. Check Out the New Location
Before moving to a new area, you'll want to check it out to make sure the new destination is somewhere that you would be happy living in.
Use some vacation time if you can and visit the area for a couple of weeks.  Rather than acting like a tourist, try and experience the location as a resident.  You can also use this time to look at some potential properties and draw up a shortlist.
You may want to rent for the first six months, just in case you change your mind about the move or the area.
2. Examine Your Finances
Some areas are more expensive to live in than others, and while you may be used to spending $300 on entertainment where you currently live, are you going to be able to afford to spend $500 in your new location just to do the same things?
Draw up your current budget and do some research into how expensive things are in your new location.  With this information at hand, you will be able to determine whether you are making a good move or not.
3. Check Out the Neighborhood
The things you will need to look at in the neighborhood will depend on your current needs.  For example, if you have children, you will want to do some research into the local schools.
You may also want to look into the crime rate, the stores, and the convenience of the location in respects to your job.
Finally, you'll also want to check into things like doctors and dentists, as well as where to pick up any prescription medicines you may need.  Those who use medical marijuana, for example, will want to perform a search for 'dispensaries near me' and then check them out.
4. Is the Public Transportation Good?
When you move to a new location, you'll need to determine whether you will need to use a vehicle, or whether the public transportation is efficient enough for you to get around.
Look into the monthly cost of parking and how expensive gas is in the new location.  Also, do some research into the cost and convenience of public transportation.  You may be surprised to find that taking the train or bus to work is a cheaper and more efficient solution.
Relocating to a new city can be a really exciting time, but it's also a time that can be full of stress.  Keep the above advice in mind and be as organized as possible.  This will give you your greatest chance of success.
Are you looking to relocate?  What are you doing to make this a smooth transition?  Share your thoughts and comments below.
Cheers!