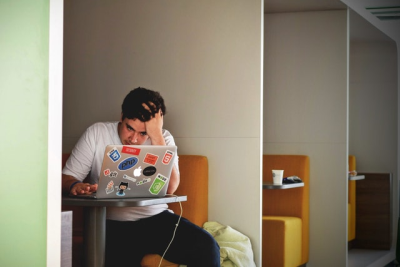 Whether you were fired, made redundant, or quit because you just couldn't hack it anymore, unemployment isn't anyone's ideal.
No-one wants to worry about how they're going to pay the bills or how they're going to feed their family.
And, once you're out of a job, it can be difficult to get into a new one because so many people are applying for the same job.
The competition is vastly larger than it used to be, especially for jobs that require little to no training. So, when you need a job in a hurry, here are five things you can do.
#1 Create Your Own Job
Luckily, we're living in a world full of technology that allows people to create their own jobs and thrive from it.
Jobs such as writers, personal assistants, and data entry are all jobs you can find online and you don't need much money to get things up and running.
However, it can take a while to build up a good reputation and solid income. You could also try jobs like a photographer or a taxi driver. These jobs require some investment to get started but once you have what you need, you can start earning immediately.
#2 Manual Labor

Many foreigners take manual labor jobs because they believe natives aren't interested in them, and most of the time, they're right.
Construction companies are often looking for laborers so it's worth calling or visiting in person to make inquiries. When it comes to jobs like bricklaying or precision sheet metal fabrication, you may need to do some training before getting a job.
However, it's certainly worth the investment. Not only will you have a new skill, but training will look better on your resume than a gap in your employment.
You can also learn to do metal fabrication but you may need to learn how to run various presses.  However, there is a dimple die for sale to help you get started.
#3 Volunteer Work
If you're finding it difficult to get a job, volunteer work could help you.
Many people don't do volunteer work because it's unpaid and they'd rather spend their time looking for a job that does pay.
But, potential employers who see volunteer work on your resume will know you are willing to work and you'll have an additional reference for them.
Volunteering can also lead to paid work. If you volunteer in a charity shop, one of the charity's employees may notice how good you are with people and offer you a full-time position.
#4 Fulfill a Goal
Having time on your hands can sometimes be a blessing. Although you should continue to look for work, you'll also have time to do things you've never done before.
Learn to knit, build your own furniture or take a class. You never know where it could lead.
#5 Practice Interview Skills

Many people who are shortlisted for a job, fall at the last hurdle. If you want to get a job, you need to practice your interview skills.
You may find that you go on many interviews before you find a job. Think back to those interviews and ask employers for feedback. You'll be able to use those pointers in your next interview.
So what are you doing to earn an extra income while you're unemployed?  I would love to hear how you are dealing with this situation and what solutions you've come up with.
Cheers!