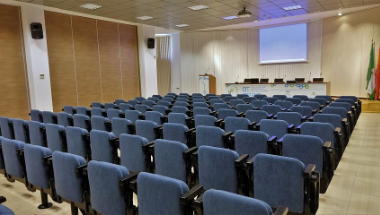 Running an event as a business is a great way to drum up business.
This is especially the case if you run a business that provides a service instead of a product, though it does work with both.
They showcase what you do, what you offer, and pull in potential high caliber customers as well as increase your business visibility.
Sure it cost money to do so, but it is money well spent if you do it in the right way. The event could fall into your strategy.
You could throw an event for the launch of your business, or maybe you are bringing a new service or product for the event. There are all kinds of reasons to throw an event and if you think it through you will find one.
These tips can help ensure it goes well and as it should, you may have considered some of them, but let them create and form ideas which you can use to succeed.
Secure Your Venue
The first thing you need to do is secure a venue.
Think ahead here.
What kind of impression do you want to make and how many people are you going to invite?
If they are friends and family maybe you can get away with somewhere cheaper, but if you are inciting intended business partners and clients then go all out.
Find somewhere brilliant.
Get Creative
Add the additional touch. Hand out lanyards upon guest arrival, find more out at promotionalproductscenter.com/lanyards.
Little touches make the world of difference and make everything look more professional. You should spend some time on this.
If you run a good, professional event then the clients there will think you run your business in the same way.
Get Top Notch Lighting and Sound
You should invest some thought into lighting and sound. Are you giving a presentation?
Then the acoustics need to be good. There's no point giving it if the people are at the back can't hear anything.
Test it all out first. Hiring a good lighting and sound firm can go far and give the great effects that will ensure guests remember the event.
Hire Caterers
Think about hiring caterers too. If the event lasts a while then hire a firm. If the event does not last long look at quick snacks people can think about.
Put bottles of water or a bottle of champagne on each table. Little additions like this make the world of difference.
If you want to look really thoughtful send out a memo before the event asking if anyone has any allergic reactions and the like to make sure they are catered for. The foresight will look great.
Make a Good Speech
Practice your speech. This is hugely important.
If you are speaking to everyone at some point ensure you know the speech word for word, if you don't you could slip up and make a costly mistake that will see you embarrassed.
People will be talking about that more than the event and that is what they will remember. If you are really bad at speeches and public speaking you may want to ask another member of your team to do it for you.
There is no shame in it.
So are you thinking about holding your own business event?  What are you doing to make it a great event and that standout?  Share your tips and advice below.
Cheers!