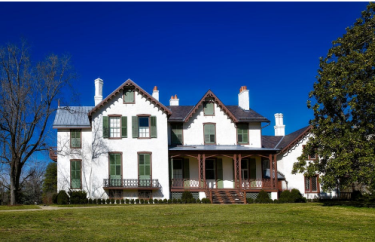 Property investment is a career with goalposts that constantly shift.
Strategies that worked in the past are probably useless now, and the value of a property can drastically rise and fall depending on market trends.
As a result, it's a career that demands a lot of expertise and experience if you want to succeed.
To give you a helping hand, here are a couple of tips you can follow that will apply to any property investment you make, be it commercial or residential, in order to gain a solid footing in the property development market.
#1 The Importance of Location
One of the few things that new investors understand straight off the bat is location. Location determines everything from the price to the audience of your property.
Essentially, everything you do to your property will be determined by its location. For instance, if you are investing in homes in the center of a city, then you're most likely targeting working professionals.
If there are prestigious schools and colleges nearby, then you're most likely targeting students or families. Do you have property in a famous shopping district?
It has to be commercial and you have to market your property to business owners and startups.
#2 Research Your Competitors
As with any market, it's important to have an interest in what your opposition is doing.
If you look for homes for sale in your area, you'll usually run into the same few names that have a hold on your local property market.
Do your research and find out what they specialize in. From there, you can make the decision of trying to compete with them on their turf or specializing in niche properties to evade their influence on your market.
#3 Research the Future
One of the most important skills a successful property investor needs is the ability to research and make judgements for the future.
For instance, property prices in undesirable areas can be incredibly low, making them cheap to buy and develop on.
However, all it takes for an undesirable location to become a hotspot is public transportation, new stores and some business offices to offer jobs.
These changes don't happen overnight, sadly, so you'll have to do ample amounts of research into the government's future plans and also keep an eye on market trends so that you know when an area will become a desirable location.
#4 Building a Niche
When you first start out as a property investor, chances are you don't have much money to invest in mass amounts of property to target a wide audience.
As a result, you need to be smart about the types of property you invest in and try to target smaller audiences with a higher rate of success.
For instance, you could target you residential properties to low-income families and work with social housing companies to bring cheap housing to the masses.
Housing is always in need, so it's a niche that works well due to the high demand but is often avoided because of the low profits. However, it's a niche, it works and you have to start small.
Are you thinking about investing in property?  I would like to hear your thoughts about this in the comments below.
Cheers!