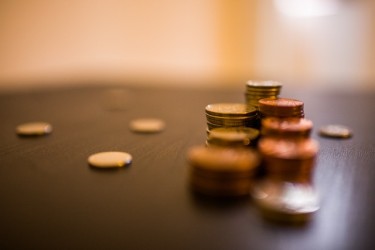 An investment bank, broadly speaking, is concerned with the creation of financial capital for agencies such as governments, corporations, individuals and other entities.
The investment bank does this by acting as the entity's agent or underwriter in the issuance or trade of securities. Investment banks also assist clients with advice and planning for/on: mergers and acquisitions, fixed income commodities and derivatives trading.
Investment banks classify their activities as being either on the "sell side" or the "buy" side. Sell side activities are related to the trading, selling and promotion of securities for cash or other securities, such as facilitation of transactions, underwriting, market making and research.
The buy side relates to providing financial advice on possible investment vehicles to large investor agencies like hedge funds, life insurance funds, private equity funds, mutual funds and unit trusts. The functions of an investment bank are as follows:
#1 Raising Financial Capital and Securities Underwriting
Investment banks, like Cathedral Investment Bank, are the intermediaries between new companies seeking to create capital through issuance of stock and the investing public, institutions, corporations, individuals, who would buy or invest in these stocks.
When an organisation wishes to create capital through securities, the hire an investment bank to coordinate the initial public offering (IPO). Typically, the investment bank will buy up the stock in concert with several other investment banks, and then shop the stock around to their institutional clientele in a process called a "roadshow".
Investment banks ensure that even before stocks hit public markets, the elephants of the investment world have already had a chance to leverage their considerable capital and make significant investment in emerging securities.
The bank will exercise due diligence in investigating every aspect of the venture, and assess a price at which to buy stock from the company and a higher price at which to sell stocks to its institutional clients.
In this way, the company gets its much needed capital for start-ups, projects, expansions and other plans. The investment bank earns revenue on the difference at which it buys the stock from the company and resells to clients.
Investment banks also buy and sell securities out of their own accounts, benefiting from the same spread between the buy and sell prices. This is also known as making a market.
#2 Mergers and Acquisitions
Since the 1990's the corporate world has been through various phases of corporate consolidation. This is the merging and combining of small, medium and large companies.
Mergers involve two or more companies coming together, consolidating duplicate functions and forming either an entirely new entity.
Acquisitions involve a larger company buying out/taking over a smaller company, often to gain control of a new technology, process or product.
Whether the smaller company retains its name/identity is up to the discretion of the acquiring company.
This process behind mergers and acquisitions is rather complex, takes time, effort, expertise and can have disastrous results for all parties concerned if minute, yet significant details are overlooked.
This is where an investment bank, like Cathedral Investment Bank, comes into play. Typically, companies wishing to perform a merger/acquisition will contact the investment bank, proposing their plans.
Investment banks also propose beneficial mergers/acquisitions to their clients as and when the bank finds them viable. When the bank acts in an advisory capacity to a prospective seller, this is known as a sell side engagement, when the bank acts in an advisory capacity to a prospective buyer, this is known as a buy side assignment.
The Investment bank then conducts what is known as "Due Diligence", this is a thorough investigation of the target company's financial situation. Due diligence involves collecting all of the target company's financial information and subjecting it to analysis.
Previous, present and future financial results; assessment of operations to identify weaknesses, duplication's and possible synergies are all data that will be collected.
Due diligence reduces the risk to the acquiring company, lowers exposure to the acquiring company, raises the success rate of potential transactions and helps the buyer keep abreast of benefits and risks throughout the transaction process.
At Cathedral Investment Bank, our investigative team have a track record for excellence, leaving no modicum of data without assessment.
Clients are provided with the latest in financial investigative process and technology, giving them all the information they need to make the best decisions regarding investments.
Cathedral Investment Bank, with our global reach, always identify the right merger or acquisition to suit the financial goals of our clients, backed with the due diligence to ensure the deal is right for everyone.
Investment banks have also expanded into retail functions, since deregulation and repealing of The Glass-Steagall. Prior to the repeal, banking functions were strictly split and investment banks could not offer the services of a regular commercial bank and vice versa.
Cathedral Investment Bank Investments
At Cathedral Investment Bank, we handle investment from fifty million U.S. (USD50M) and upwards. Funding can be accessed for projects pertaining to the production or service industries.
Funding comes from our global base of institutional clients, foreign investment funds managed by trusts or investment companies related to the specific industries. We do not accept proposals for projects associated with sweepstakes, gaming, flowers and derivatives, lotteries and weapons.
At Cathedral Investment Bank, we utilise the very best in analysis and technology to complete our due diligence. This process comes at some cost and so we only accept clients above the USD50M threshold.
The entire process can take several months, from application process to the time funds are allocated to you. During this time, our team of experts are constantly researching the proposal, eliminating risk and exposure to you, the client.
We at Cathedral Investment Bank offer clients a vast global network of investment options to choose from, with our worldwide network of locations and partners. With this global reach comes high costs in maintaining experts in every field to ensure that at all times Cathedral Investment Bank is within the limits of the local jurisdictions in which it operates.
This extends to the due diligence we conduct regarding every investment we oversee for our clients. Hundreds of hours in fees going to in house as well as outside specialists and experts like lawyers, auditors, accountants and other consultants. Typically due diligence costs comprise roughly 5% of the value of the transaction.
A significant amount and so we at Cathedral Investment Bank only consider high value projects. Cathedral Investment Bank offers and conducts pre-diagnosis on client's financial plans. Cathedral Investment Bank, through its Cathedral Private Banking unit, works side by side with the client, assessing the accounting, financial, operations, commercial and area plans for the project.
The unit examines these areas, makes assessments and analysis, searching for possible weakness or areas that may slow down/prevent the approval process. The unit then creates solutions based on the client's requirements, and recommends options, as well as assist with the implementation of the solutions.
The unit continues to work with the client, on the project, continuously improving the project plans right through to approval and beyond.  To complete a financial assessment with us at Cathedral Investment Bank, the client must deliver to us the following documents:
Documentation and Rationale for the Project
Financial Project
Executive Project
Specific Financial Projections for Each Area, Preferably Audited
Costs Analysis
Comprehensive Internal Rate of Return Assessment
Current Project Investments
Current Project Assets
Permits
Legal Origin Requirements
If any of the required information is missing, the Cathedral Investment Bank Private Banking unit will assist in the preparation.  Clients who invest with us at Cathedral Investment Bank have their documents put through the strictest scrutiny, which assists in ensuring proposals meets with approval.
The assessment for credit process goes through eight stages, starting with preliminary due diligence. This establishes the base for the rest of the process. Next comes the valuation of the investment and assessment of the structure of the transaction.
Cathedral Investment bank then investigates the marketing documentation, elaborating where necessary. The next stage is contact of potential interested parties from Cathedral Investment Banks global partner base. Cathedral Investment will then begin to accept preliminary offer from prospective customers.
After this round of preliminary offers, confirmatory due diligence will be conducted to make final confirmation that the transaction meets the highest levels of scrutiny and is a satisfactory undertaking for all parties concerned.
At this stage, the process is nearly complete. Legal documentation, acknowledging changes in ownership, payments transfers and other aspects of the transaction are prepared, filed and exchanged.
The final stage is closure, where all parties concerned leave the negotiating table, satisfied with the conclusion of the transaction. Throughout this process, Cathedral Investment Bank takes all the necessary steps to ensure that risk to all parties is minimized.
Cathedral Investment Bank, Your Global Partner
As leader in the field of Investment Banking, we at Cathedral Investment bank are fully staffed with experienced professionals to assist you in the multitude of decisions regarding your next big investment.
We will use the very best tools and technology to fully assess your financial situation and develop a plan that is perfect for your financial goals.