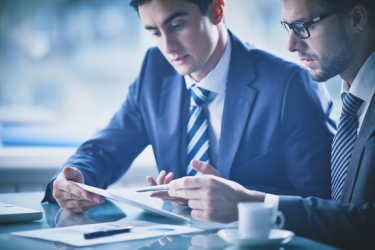 A career in consultancy can seem like a glamorous high-flying job.
But is it right for you?
Consulting is a high pressure career, especially if you work for one of the established 'big five' consulting companies. Because consulting with one of these major firms can involve a lot of travel, it isn't right for everyone and it can be tough to fit around a family and other commitments.
Benefits to being a Consultant
On the other hand, there are many benefits associated with a career in consulting.  As someone who's been in this industry for some time I've been able to get some great benefits from this business other than just the income.
Below are just a few of the amazing benefits when you become a consultant.
Opportunities to travel and work across a range of clients
Interesting and challenging projects
Working alongside intelligent and ambitious people
It can also be a well remunerated career.
Jobs in Consulting
There are also jobs in consultancy if you work in particular niches. For example, there are some unusual industries which require specific understanding and consultants specialising in these niches can find their skills in high demand. This includes industries such as the oil and gas industry, or medical technology.

Consulting companies usually look for a range of skills and attitudes when they recruit. Academic excellence is usually a necessity, and a business-related degree is useful but not essential.
MBAs tend to be valued highly by recruiters in this industry. On the personality front they value candidates with ambition, excellent presentation skills, confidence and good people skills. Good knowledge of packages such as Excel (and also Powerpoint) also tend to come in handy.

Freelance Consulting
There are also many options for you to work as a freelance consultant. It's best to go into this type of business once you have an established network and are well known in your professional field. Freelance consultants can be home based or work in a client's offices for the duration of their contract.
Day rates for freelancers tend to be high compared to salaries for full time employed workers; however, the higher salary tends to compensate for the period between jobs when you won't be paid.
Before you leap into consulting as a freelancer, it's best to make sure that you have a stream of work on the horizon or perhaps have a client on retainer. Freelance life isn't for everyone: you'll spend a lot of time chasing work, which is uncompensated time, and you need to know how to sell yourself and your skills with confidence. This isn't the right path for all personality types.

As a freelance business consultant it's advisable to have some professional business insurance. Although this isn't mandatory under business law in the UK, it's good to protect yourself in any legal situations by obtaining the right professional indemnity – and making sure that you have a legal practitioner review new contracts when you begin work.
So have you considered becoming a consultant?  Feel free to share your thoughts and and comments below.