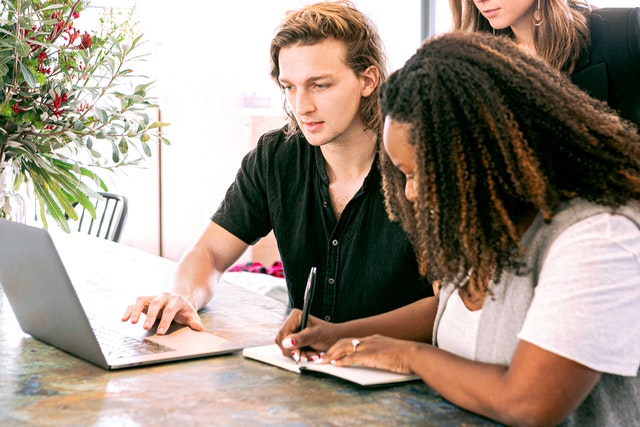 The majority of us need to work for a living. It's what provides us with an income that allows us to put a roof over our heads and provide for both ourselves and our loved ones.
But if you're going to do something eight hours a day, five days a week, you might as well make sure that it's something that you don't dread. There's no point dragging yourself to a role that doesn't bring a smile to your face when there are so many positions out there that could suit you so much better.
One of the many options in the field of specialism out there is teaching. Here's some information that will give you insight into the benefits of teaching and how to get started.
Is Teaching for You?
Teaching, of course, isn't for everyone. It's a role that requires a certain type of character and many valuable key skills. If you're the type of person who has patience, is good at explaining things and you have a passion for a particular subject, teaching could be a great idea.
From working with five-year-olds to working with college students or even adult learners, there's a wide scope for the ages you can engage with and the levels of education you can get involved in.
You could find that you're better at teaching basic times tables to little ones or that you benefit more from K-12 teacher and EdTech resources in your path.
Why Teach?
Teaching is a greatly rewarding career. If you teach children, you get to mold the minds of the future, encouraging them to be curious and to gain the knowledge they need to pave their own way in life.
If you teach adults, you can see yourself opening up new opportunities to people who may otherwise be stuck in their original career path or set of interests. Teaching can give you a real sense of pride and purpose.
On top of that, teaching can be a relatively comfortable career. There is always demand for teachers and you tend to get pretty good working arrangements, including time off during term breaks and sociable working hours.
Becoming a Teacher
Of course, the steps you need to take to become a teacher vary differently depending on what you want to teach, where you want to teach and who you want to teach. The journey to becoming a kindergarten teacher is extremely different from the path to becoming a university or college professor.
Most careers will require qualification, training, and background checks to ensure you're trusted to teach. You'll need to look into specific requirements yourself, but there are plenty of free resources out there that will help you.
Don't let finances put you off either. There are plenty of grants, programs, and even loans that can help you to achieve the qualifications you need.
Hopefully, some of the information outlined above will help you to determine whether teaching is a career path you want to head down. It's more than worth investigating further if you feel that it appeals to you and ticks your boxes!