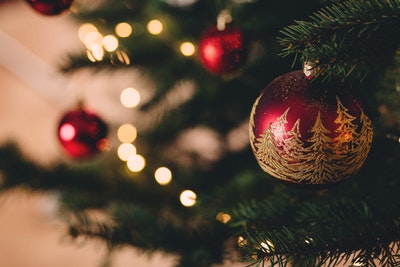 Well, it's that time of the year again, the happiest time of the year some might say.
However, while you are doing your Christmas shopping this year and out and about with friends and family there are a few Christmas scams and mistakes to watch out for.
Below are a few of the ones I've witnessed and researched.
Getting To Social
This might sound odd but using sites like Facebook and Twitter could be putting you at risk. This recently happened in my town when someone was bragging on Facebook how she had just ordered a brand new iPad and that it was being shipped to her house.
What's even worse is she even mentioned the day it was going to arrive. The day the package showed up she went to open it and all that was in the box was the receipt.
The lesson here is that you should never mention what you are buying others for Christmas, much less when it's showing up on your doorstep.  Being too social will only give criminals the head up and leave you high and dry.
Hide Gifts In Your Car
Back a few years ago I was shopping at a local mall and while I was walking through the parking lot I noticed how a few vehicles had gifts blatantly sitting out that almost anyone could have seen.
Having gifts like this sitting out in the open makes you a prime target.  Instead, bring a few blankets along to cover your gifts to keep prying eyes off of your car.
This is exactly what I do every year and I've never had any issues even when I've had to park in the very back of the parking lot.
Don't Use Your Credit Card Till You Need It
Another valuable tip to avoid Christmas scams is to keep a close watch on your credit cards when your shopping.  With stores and malls being overcrowded it's really easy for someone to catch a glimpse of your credit card number and do a little holiday shopping of their own with it.
This actually happened to my sister a few years back.  She was checking out at Walmart and the person in line directly behind her was uncomfortably close to her, but she didn't think much about it.
About a half-hour, after checking out she got a call from her credit card company saying that someone was making a lot of odd transactions with her card.  She quickly denied the purchase and things were fixed.
This brings me to my next point, shop with credit cards if at all possible.
I know that sounds weird because most people will tell you to pay in cash or with a debit card but the great thing about credit cards is that they have an identity theft program built right into them, so if someone tries to steal your credit card info or make false transactions with it they will take action quickly.
In fact, I found this out just recently while shopping for some new appliances.  I had made an unusually big purchase and not even 20 minutes later the credit card company had me on the phone to confirm the purchase.
It's nice to know that credit cards are at least good for something other than racking up debt.
Fake Emails
Another way Christmas scams are taking advantage of people this holiday is through email.  Email phishing scams are becoming very big on the internet, in fact, PayPal has been a huge target of this scam.
However, this doesn't mean people will try to target you in other ways as well such as sending you fake emails that look legit from other companies such as Amazon.  This recently happened to my brother when he received a fake email from Newegg.com,  an electronics eCommerce site.
The email claimed that someone was misusing his account and made some transactions without his consent.  As a result, they wanted him to log in to his account which was obviously a fake link, and change his login details.
Luckily he never got scammed but the reality is if you're not paying attention to what's going on it can be really easy to get caught up in a scam like this during Christmas.
Fake Text Messages
Text messages can also be another way scammers could take advantage of you this Christmas.  Text messaging is being used by some retailers these days and it can be really hard to tell what a good text and what is fake text.
Now I'll be honest I've never been hit by this type of scam nor do I know anyone who has been hit by this type of scam.
What I can tell you though is that these scammers are out there so be careful who you are taking text from, and if you don't know them avoid them.
Bad Charities
Another way scammers are looking hit unsuspecting shoppers is by hitting them up with charities.  In fact, while I was shopping a lot of stores asked if I wanted to contribute a few bucks to their charity.
Now I'm not saying that stores that offer charities are bad, but what I am saying is that you will want to research these charities before you contribute.
For me, I like to give to charities that mean something to me.  For example, I don't mind giving to the American Cancer Society because I lost a brother to brain cancer and I also know this charity program is legit.
On top of that, I also suggest that you research the charities you donate to before you give, this way you know what is legit and what is not.
Fake And Bad Gift Cards
Finally, the last Christmas scam to watch for is fake or even bad gift cards.  With gift cards becoming increasingly popular with people, it's also become very hot with scammers as well.
One way scammers have been hitting people up is by stealing the codes off of real gift cards. Then when you go to use the card you are left with nothing.  To avoid this scam make sure you check the card over carefully to make sure no one has tampered with it.
The other way scammers are taking advantage of people is by making actual fake gift cards that look and feel like the real thing.
Now if you are buying a gift card at your local store you should be fine, but never under any circumstance should you buy a gift card from a third party or someone you do not know.  Chances are it could be a scammer looking to rip you off.
Share Your Story
Well, there you have it the 7 Christmas Scams.  Now feel free to share your story about any of the scams I've mentioned above.
Also, feel free to share any other scams you may have come across this season.
Finally, take some time to share this article on Twitter, Facebook, and Google + and help others avoid these awful scams.