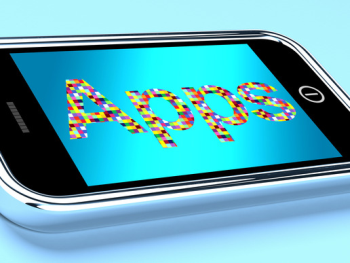 Did you know that your smartphone could be putting you at greater risk of identity theft? It's true. Javelin Strategy & Research has found that smartphone users are 33% more likely to experience identity theft than the general public. You might accidentally leave your smartphone out on a table at a restaurant, or get hacked while using an unsecure WiFi connection. The gaming apps you download might even lead to security vulnerabilities unless you also have identity theft apps that check for this.
According to PC Geek Blog, "malicious apps can misuse permission to post something on Facebook/Twitter or any other site through which you let them in," which is a danger since there are so many apps out there. Not to mention a recent security flaw uncovered by security expert Gareth Wright reveals that popular apps on iOS and possibly Android, including Facebook, Dropbox, and LinkedIn, are saving user information in unencrypted plain text files, which don't require hacking to access as long as a thief has control of the phone.
What all this means is if you have a smartphone, especially if you have apps on your phone, you need identity theft apps to make sure that your information is secure.
10 Apps to Protect Against Identity Theft
Fortunately for us, several well known identity theft and security firms as well as trusted app developers are working to release identity theft apps that can not only help prevent identity theft, but help users recover from identity theft when it happens. Here are my top ten picks.
Scam Detect. Available for iPhone and Android, Scam Detector scans e-mails and messages and alerts users when the subject is a known scam, saving you from sharing personal or compromising information.
Equifax Mobile. One of the most trusted apps for identity theft protection, Equifax Mobile by Equifax for iOS and Android provides a fraud index for incidences of identity fraud according to GPS for where you are. The app is fully unlocked if you purchase an Equifax protection service, and will then provide risk alerts, your updated credit score, and more.
Experian's ProtectMyID. ProtectMyID from Experian is available to subscribers of Experian's popular ProtectMyID program, and provides users direct access to surveillance alerts, credit alerts, and the Experian Identity Theft Resolution Team.
Go Mobile Protection. Go Mobile Protection is an iOS app that offers free risk evaluation scores, identity alerts, and identity theft prevention tips. It also offers users 30 days of ID protection restitution free, after which users will need to purchase a subscription to continue restitution protection.
Cyber PI. The Cyber PI iOS app not only helps protect your identity through network security checks and encryption, but protects against other network threats such as spyware and unsecured WiFi connections – and it's free!
iStop ID Theft. iStop ID Theft is a one stop app for identity theft resolution, offering links to place fraud alerts, close accounts, file complaints with the Federal Trade Commission and local police, and freeze your credit report.
My ID Alerts. "Real-time protection" from My ID Alerts is just $4.95 per month, with $1,000,000 fraud insurance, real time fraud alerts, and resolution capabilities if identity theft does occur. The mobile app is available for iPhone and Android.
AllClearID. AllClearID is an identity theft protection service, and it offers a free app for the iOS that will alert users of activity indicating an identity has been compromised. There is also a pro version with a higher level of protection for $14.99.
The Vault. An app specifically for Blackberries, The Vault can create securely encrypted photos of all identifying information – driver's licenses, credit cards, insurance cards – people typically carry in a purse or wallet, allowing them to contact the issuers, alert them of the identity theft risk, and get replacement cards (and new account numbers!) quickly.
Junos Pulse. Junos Pulse for Android helps users protect their information through mobile security against malware, viruses, and spyware. It also offers password and encryption as well as remote access to protect your identifying information if your device is stolen.
Additional Steps to Protect Your Smartphone and Your Identity
Although an identity theft app will help you protect yourself, apps to protect against identity theft can only go so far. Make sure that you take steps to protect your personal information:
Always keep an eye on your phone, even if you're just going up to a counter to get a refill on your coffee.
Research apps before downloading them; this includes finding out as much as you can about the app's developer. The less information you can find, the less trustworthy that developer might be.
Read the user agreements – this is where the fine print allowing these apps to access information you'd rather keep private tends to be hidden.
If you want to make sure you are fully protected, download an identity theft app and consider purchasing full identity theft protection such as Identity Guard Total Protection, a service I reviewed for you here. If you've used any of these apps or another identity theft protection measure, I'd like to hear your story. Please share your experiences by e-mail or in the comments below!