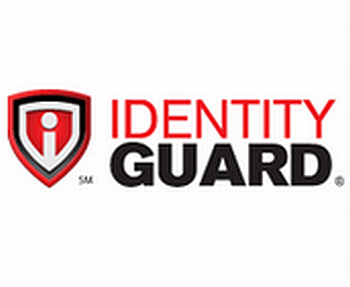 If you're considering enrolling in an identity protection service, the Identity Guard Total Protection review will show you why their program is well worth considering. This program is an industry leader in the area of identity theft protection.
There are already lots of Identity Guard reviews online, but I thought I would throw my hat into the ring as I found many of those reviews (like many identity theft protection reviews) to be unsatisfactory.
Who is Intersections Inc.?
Intersections Inc. is the company behind Identity Guard. They are one of the leading providers of identity risk management services for both individuals and corporations. They were founded in 1996 and have helped over 34 million different consumers.
Identity Guard focuses on protecting individuals from identity theft. They have received an A+ Rating from the Better Business Bureau. That is the BBB's highest rating, which they received due to the length of time they've been operating (over a decade) and due to the low number of customer complaints, and their dedication to resolving any complaints they do receive.

What is Identity Guard Total Protection?
Identity Guard boast that their Total Protection service is the most comprehensive identity theft protection product on the market today. And I think they might well be right, although they have a serious competitor with LifeLock.
Identity Guard Total Protection is a subscription service that you pay for either monthly or yearly. While you are a member, Identity Guard automatically starts monitoring for suspicious activity, and provide various solutions to protect your information from criminals.
Who is Identity Guard For?
Like other identity theft protection companies, Identity Guard is designed for a wide range of people:
• Victims of Identity Theft – If you've already been a victim of identity theft, then you will not want to repeat the experience. Identity Guard can give you the peace of mind that if criminals decide to assume your identity a second time, you're fully protected.
• Vulnerable People – The elderly are often targeted by identity thieves. If you're worried about a relative or a close friend, Identity Guard can ensure that they are protected.
• Children – Identity Guard's latest innovation is kID Sure, which is specially designed to protect your children from identity theft. Identity thieves have no morals concerning who they target, and child identity theft is a growing phenomena.
• Anyone! – The fact is that anyone can be a victim of identity theft due to no fault of their own. The damage to your credit rating can create long-term problems, and you may want comprehensive protection
What Does Identity Guard Promise?
Identity Guard's Total Protection program provide a wide array of different features – to list them all is beyond the scope of this review. There are, however, a few stand out features that differentiate Identity Guard from many of its competitors:
• PC Protection – With Total Protection, Identity Guard provide a full suite of PC software to protect you from viruses and snooping hackers. This includes anti-virus and anti-malware, ensuring you're not the victim of a keylogger. They also provide their ID Vault software, which saves and encrypts your usernames, passwords, and credit card information.
• Personal ID Risk Assessment – Upon enrolling for Identity Guard Total Protection, they will use pattern recognition technology to analyze your vulnerability to identity theft.
• $1 Million ID Theft Insurance – Like LifeLock, they offer insurance to protect you from loses and help resolve any problems that occur while you're enrolled in their program.
• Three-Bureau Monitoring and Protection – Closely monitoring your credit report ratings is central to any type of identity theft protection. Identity Guard handle all the hassle of contacting the three credit bureaus and obtaining your credit reports for you. They let you see your updated credit reports ever quarter, which is much better than the annual credit reports that most other identity theft protection programs provide.
• Identity Theft Assistance Center – Should the worst happen and you become a victim of identity theft while enrolled in the program, Identity Guard provide dedicated recovery assistants, and their Identity Theft Assistance Center will guide you through what you need to do to restore your identity.
• Credit Analyzer – The Credit Analyzer allows you to see what effect certain actions (like missing a payment) will have on your credit rating. You may be surprised what effect some actions can have on your credit rating.
Why Go for Total Protection?
Identity Guard provides an array of different solutions, ranging from Basic Protection to Total Protection. This is an Identity Guard Total Protection review. Of all the solutions on offer from Identity Guard, it is the one I recommend.
The problem with their other solutions is one of completeness. To form a robust defence of your identity, you want your protection to be as comprehensive as possible.
Identity Guard's Total Protection service offers enhanced identity theft protection that some of Identity Guard's cheaper solutions don't.
Perhaps most significant addition in the Total Protection program is the computer protection. While many of us use our computer for things like online banking and shopping, not all of us are computer wizards. Often, when a computer is compromised by identity thieves, it isn't obvious to an average computer user that their computer is logging their every key stroke. Few identity theft protection companies offer protection against this sort of identity theft.
Does it Do What it Promises?
Identity Guard Total Protection has been rated "Best in Class" by both PC World in 2008 and Javelin Strategy & Research in 2009.
Consumer reviews for Total Protection have mostly been highly positive – in fact, it is often described as the most complete identity theft protection available. So while no identity theft protection service can guarantee that you'll never become a victim of identity theft, you do have the peace of mind that the risk is substantially reduced. And further more, if you do become a victim, you have the support you need to deal with the problem promptly.
TopTenReviews.com gave Total Protection four and a half stars out of four, and says that "It is still a good value for identity theft protection alone, not to mention that it is a tremendous value considering the additional Internet security they provide for free for as long as you remain a subscribing member. A big selling point for identity theft protection service is their superior customer satisfaction and great company reputation."
Are There any Disadvantages?
There are some minor absences in the Total Protection program:
• Do Not Call Registry – Although its easy enough to do yourself, Identity Guard don't automatically sign up for the National Do Not Call Registry.
• 24/7 Support – While the 8am-11pm Mon-Fri and 9am-6pm Sat support is good, it would be nice if Identity Guard offered 24/7 live support.
• Family Plan – While it is possible to sign up your child for identity theft protection thanks to the introduction of Identity Guard's kID Sure program (for which they charge an additional $4.99 per month per child), it would be nice to have the option to sign up your entire family and have access to all information from one account to make things simpler.
How Much Does Identity Guard Total Protection Cost?
The program costs $17.99 per month. There is a two week trial offer available for those who want identity theft protection but are unsure whether this program is the one for them.
So sign up today and get the Identity Guard Total Protection Plan and get  2 weeks FREE.
Chris H.