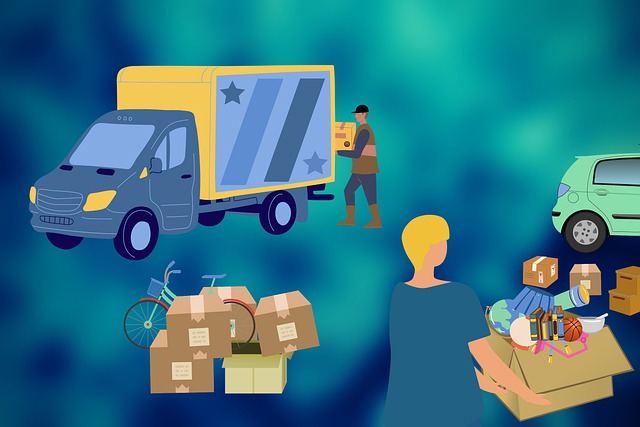 It's not easy to move across the country, but it can be incredibly challenging when you're doing it on a budget.
Moving can be complicated, from securing a reasonably priced moving company to choosing a car shipping company.
Here are ten tips to help you save money during your cross-country relocation.
1. Prepare to Ship Your Car
Compare car shipping companies and choose the most affordable and reputable option. Car shipping companies provide a valuable service for those who need to transport a vehicle from one location to another.
There are many factors to consider when choosing a car shipping company, including cost, reputation, and the type of service offered.
The most affordable option is not always the best choice, and it is essential to research each company before making a decision.
Reputable car shipping companies will have positive reviews from past customers and offer various services to meet your needs. Choose the company you feel confident will provide the best service at a fair price.
2. Downsize Your Belongings
When you're preparing to move, it's essential to consider all of your expenses. In addition to the cost of your new home, you'll also need to factor in the price of packing and transporting your belongings.
These costs can add up quickly if you have a lot of furniture and other large items.
One way to save money is to downsize before you move. Sell unwanted items, either through a garage sale or online. This will not only help you save on packing and transport costs, but it can also give you a little extra cash to help with the move itself.
So before you start packing, look around your home and see what you can live without. Downsizing can be a great way to save money on your move.
3. Ship Your Belongings
Many people have problems trying to move large items, such as furniture or appliances. Often, these items are too bulky to fit in a car or truck, and renting a moving van can be expensive. Shipping companies can provide an affordable solution for this problem.
They will pick up the item and deliver it to the desired location for a fee. In most cases, the company will even do the packaging for you. As long as the item is appropriately wrapped and protected, there is no risk of damage during shipping. This option is not only cheaper than renting a moving van, but it can also be less stressful.
Trying to move large items on your own can be challenging and time-consuming. By contrast, shipping companies specialize in handling large items and can usually get the job done quickly and efficiently.
When you need to move a large item but don't want to deal with the hassle yourself, consider shipping it instead.
4. Stay with friends or family Along the Way.
One of the best ways to save money on lodging costs when traveling is to stay with friends or family near your destination or along the way. This can be an excellent opportunity to catch up with loved ones and save on expenses.
If you don't have any friends or family in the area, another way to save money on lodging is to book your accommodations well in advance.
This will help you avoid last-minute booking fees and often get you better rates overall. Whether you're planning a road trip or flying to a far-off destination, taking some time to research lodging options in advance can help you save big.
5. Move During the Off Season
Moving can be expensive, and many people are looking for ways to cut costs. One way to do this is to schedule your move during the off-peak season. Most moving companies offer discounts during this time, so you may be able to save some money on the cost of services.
Another way to save money is to look for free or discounted moving supplies. Many websites and local stores offer discounts on boxes and other supplies during the moving season.
By taking advantage of these discounts, you can help reduce your move's overall cost.
6. Get More than One Quote for Moving Companies
Moving can be stressful, but there are some simple steps you can take to make the process go more smoothly. One of the most important things to do is get quotes from multiple moving companies, which will help you find the best deal for your needs.
Be sure to pack everything yourself to save on packing fees. Just label everything clearly, so it's easy to unpack later. You may be able to reduce the cost of your move if you've done the packing yourself.
Taking these simple steps will help you have a successful move.
7. Get your Documents and Utilities in Order
There's a lot to think about when you're preparing for a trip – what to pack, where you're going to stay, how you're going to get there. But it's important not to forget the little things that can make a big difference, like ensuring your documents are in order.
Before you head out, take the time to gather up your driver's license, car title, passport, and any other essential documents. If you're traveling abroad, check if you need a visa or other permits.
Once you have everything in hand, it's time to call your utility providers and let them know you'll be gone. That way, you can relax and enjoy your trip knowing that everything at home is taken care of.
8. Have a Plan for Your Finances After the Move
You've been offered your dream job in a new city. Congrats! But before you start packing your bags, there's one important task you need to take care of first: creating a budget for your move. A cross-country move can be costly, so you must clearly know how much money you'll need to cover the cost of shipping your car, gas, lodging, and food.
To start, list all the expenses you'll need to pay for in your new location. Be sure to factor in the cost of renting or buying a new place, utilities, groceries, and transportation.
Once you have a good understanding of your monthly expenses, begin setting aside money each month to cover the cost of your move. If possible, save up enough money to cover all the charges upfront. This will help reduce the financial stress of moving and make it easier to stick to your budget.
Finally, don't forget to factor in the cost of living in your new location. Prices vary significantly from city to city, so be sure to research and find out how much things like rent, utilities, and groceries will cost in your new home.
By taking the time to create a budget and understand the cost of living in your new location, you can ensure that your cross-country move is both successful and affordable.
9. Find Free Things to Do to Explore Your New City
Of course, part of the appeal of traveling is experiencing new and exciting things. However, this doesn't necessarily mean you have to empty your wallet to have a good time, and there are often plenty of free things to do in even the most popular tourist destinations.
From exploring local parks and museums to taking walking tours of historic neighborhoods, there are many ways to get a taste of the local culture without spending a dime.
So as you plan your move, remember that you don't have to break the bank to enjoy yourself. With some research, you can find plenty of fun and exciting things to do no matter where you go.
10. Line Up Your Work Situation Before You Move
Making a move for work can be an exciting time but also a bit daunting. In addition to the stress of packing up your life and saying goodbye to friends and family, you may also be worried about how you will make ends meet in your new city.
One of the best ways to ease your worries is to start job hunting as soon as possible. Not only will this help you offset moving costs, but it will also make it easier to transition into your new life. Many employers are willing to work with new hires on start dates, so you may be able to line up a job before you even move.
And even if you don't have a job lined up, getting a head start on your job search will allow you to familiarize yourself with the local market and get a feel for what kinds of opportunities are available. So if you're planning a move for work, don't wait – start job hunting today.
Following these tips can save money on your cross-country move and avoid debt.