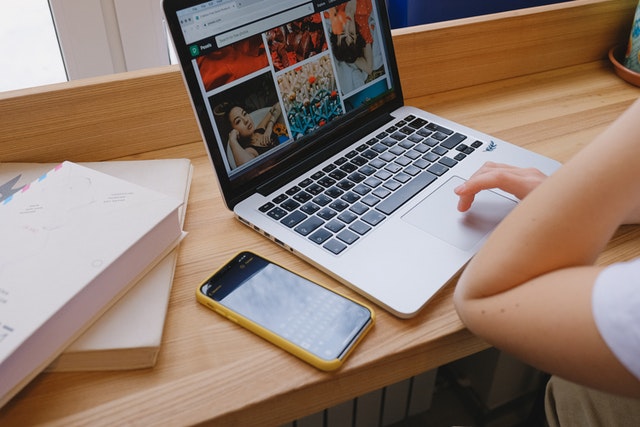 Many small businesses are run on a tight budget.
Spending too much money on niche tools and services could eat away at your profits.
Fortunately, you don't have to spend money on these resources – many of them are free.
While such free resources tend to be fairly basic, they could be all you need as a small startup.
Below are just some of the business resources you can get for free.
1. Accounting software
When it comes to staying on top of basic bookkeeping, there's often no need to spend money on fancy accounting software – most of these programs will contain more features than you'll ever need.
There are a number of free accounting applications out there on the market that you can use instead to help your business. Some of these allow you to spend money on extra add-ons if you need them, however, there are no hidden costs upfront.
2. Team collaboration software
There are also many free applications you can use for collaborating with your team.
Google Hangouts is a great free instant messaging tool, while FreeBusy is great for coordinating schedules. Asana is meanwhile a great free tool for managing the progress of projects, while Slack is ideal for sharing ideas and brainstorming.
Don't spend money on expensive team collaboration software if you're only a small business as it will often be way too extensive for your needs.
3. Website building tools
You also don't have to spend hundreds or thousands of dollars to build a business website. There are a number of free website builders that you can use to build a basic but professional website.
This includes WordPress, Strikingly, and Landing Harbor. You will still need to pay for hosting and a domain in most cases, but this generally isn't too expensive. Make sure to also look into sites that offer free themes and plug-ins.
4. SEO tools
If you want to do some DIY SEO, it could be worth taking advantage of some of the free SEO tools found online.
These include tools like Google Trends, Google Search Console, Ahrefs Keyword Generator, and SEM Rush.
None are a replacement for using an SEO service, how they could allow you to do some basic SEO by yourself, which could be useful if you're just getting started.
5. Logo generators
You may not need to hire a graphic designer to build a logo. Services like Logaster and Withoomph allow you to build a business logo for free without requiring any graphic design expertise.
Such logos are yours to use at your own leisure without the need to pay any fees. This could be an ideal tool for building your brand as a small business.
6. Stock images/image editors
When it comes to choosing professional images for your website and social media channels, there are a number of sites you can use that provide libraries of free stock images.
While it's worth still using some unique images in your marketing to stand out, some of these free stock images could be useful for supplementing your content. There are also various free image editing tools that you can use, which are great for building engaging social media content.
7. Writing tools
There are a number of free tools that you can use to help when writing blog posts, newsletters, or other content.
Google Docs, Grammarly, and Hemingway are just some of the free writing tools used by many businesses. You can learn about more tools here. Use these to keep your writing professional.
8. Legal advice
There are a few sites that are dedicated to providing free information on business law. If you are unsure about certain laws or legal requirements, these sites are worth using.
There are also sites that allow you to connect to lawyers and ask questions for free. Obviously, if you need a lawyer to provide more than advice you will need to pay, however, you shouldn't have to pay for basic inquiries.
9. Education resources
There are many free educational tools that you can download online. If you teach classes, consider looking up free worksheets – you can learn more here about where to find these.
There are even free e-learning tools that you can use to create virtual lessons or training.
10. Coding tools
If your work involves programming, you may also want to consider taking advantage of some of the free coding tools on the market.
GitHub and BitBucket are free tools that are great for collaborating with fellow coders, while SearchCode allows you to search through billions of lines of code.