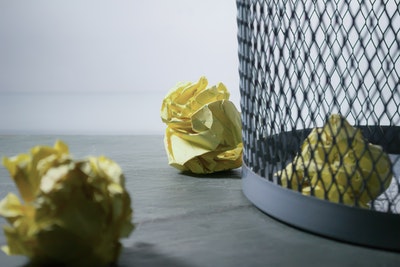 Is your business in a rapidly growing stage?
You must've arranged for the up-gradation of your functions and equipment to match the pace of your business growth.
But what about upgrading your waste management system?
The increased volume of your waste now demands you to use a commercial trash compactor instead of a regular dumpster.
But what does a trash compactor do to benefit your business directly?
They save the time, energy, and cost you put in your waste management in more than one way.
8 Benefits of Upgrading to Commercial Trash Compactor
The 8 most significant advantages of investing in a commercial trash compactor are lined up here. Check them out, and then decide!
Reduces Carbon Footprints
One of the top priorities of business houses is minimizing their carbon footprint. By upgrading your waste management system to a commercial garbage compactor, you ensure maximum recycling of your trash. The trash gets more compacted; hence the recycling capabilities increases.
You earn the reputation of being an eco-friendly company which takes strong measures to reduce its contribution to the landfills.
Provides More Space
The commercial trash compactor compacts your trash in the form of cubes and balers. These are small in size and can easily be stacked over one another in limited space. So, the vast pile of waste gets removed from your space.
The space is taken by the compactor also gets compensated as it crushes the bulkiest waste items. It also frees up the area from multiple dumpsters.
Saves the Business Money & Time
The initial investment of purchasing a garbage compactor generates good ROI. Plus, it saves a lot of your business money. Since the waste gets compacted, you spend less on garbage trucks, waste hauling, and trips to disposal facilities.
All these positive effects save your money and the precious time of your employees.
Keeps Work Environment Clean
Updating the waste management system to commercial trash compactors doesn't guarantee the complete absence of dumpsters. But the number of dumpsters parked at your place will defiantly decrease. It means less garbage, fewer raccoons, and more sanitation.
Your employees can remain healthy and safe in a cleaner environment. It becomes possible because the compactor aids easy and quick waste disposable.
Provides Customized Solutions
Commercial trash compactors increase the efficiency of every business. Every industry has a different volume of waste generation and has different recycling needs. There are many types and sizes of compactors available for different kinds of operations. You can choose between a self-contained, stationary, or closed-end compactor.
These different types of waste compactors are customized to incorporate the recycling process of different kinds of waste of various industries.
Eliminates the Challenges of External Dumpsters
A trash compactor reduces the need for a dumpster by compacting the trash. Whenever an external dumpster arrives at your facility, it comes with some challenges. The sanitation of your facility gets compromised. The waste sometimes gets spilled over. Smell and insects often come along with the dumpster carrying loose trash.
Moreover, there is a risk of employee safety or any neighboring company misusing the dumpster.
Builds Image of a Green Company
A green company is a respectable tag in today's times. Vendors and customers respect the companies diligently working towards reducing their carbon footprints. When your company makes fewer trips to the disposal facility, it saves many carbon footprints.
You can also aspire to become a zero-waste certified company. Also, you get higher revenue from customers by advertising your efforts towards sustainability.
Extends the Life of Landfills
This is not directly related to your business or profit. But it's a fact that using a trash compactor can reduce the size of your waste. Reduced waste size eventually reduces your cost of waste management, but its most significant advantage is that it minimizes the landfill load.
This streamlined waste management plays a vital part in extending the life of landfills.
Conclusion
These are the most well-known 8 advantages of using a commercial trash compactor. Once you start using it for waste management, you will witness many other operational benefits. With the right quality and type of compactor, you have a considerable time and money-saving opportunity knocking at your doorstep.
Author Bio:
Erich Lawson is passionate about saving the environment through effective recycling techniques and modern innovations.
He works with Compactor Management Company and writes on a variety of topics related to recycling, including tips and advice on how balers, compactors, and shredders can be used to reduce industrial waste.
He loves helping businesses understand how to lower their monthly garbage bills and increase revenue from recycling.