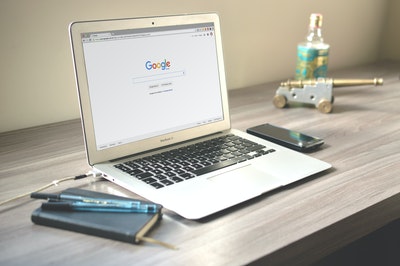 To be successful in business, it is important to have a strong and recognizable brand.
A brand that is easily recognized by consumers will be more likely to attract customers and generate profits.
There are several ways to increase brand awareness in the market, and some methods are more effective than others.
In this article, we will discuss some of these methods and how you can use them to benefit your business.
1. Develop a strong marketing campaign
A well-executed marketing campaign can do wonders for a business. It can raise awareness about your brand and help you reach a larger audience.
You can use various marketing channels to reach your target consumers, such as television, radio, print, and online advertising. You can also use marketing tools like website design, SEO, and social media marketing.
When developing your marketing campaign, be sure to think about your target audience and what kind of messaging will appeal to them. You should also consider the budget you have available for marketing and make sure your campaigns are within your reach.
To facilitate your marketing campaign, you can work with an experienced PR agency to help promote your business in the market.
Aside from promoting the business, the agency should measure the impact of the campaign in your targeted market.
2. Create a catchy slogan or jingle
People are more likely to remember something if it is easy to remember. A catchy slogan or jingle can help increase brand awareness by making it easier for people to recall your brand when they need it.
When creating a slogan or jingle, be sure to keep it short and sweet. You want people to be able to remember it easily. Also, make sure the slogan or jingle is relevant to your brand and reflects your company's values.
You can use a variety of methods to promote your slogan or jingle. You can place it in your advertising materials, on your website, and even on social media. You can also have it played at tradeshows and other events.
3. Make sure your website is user-friendly and professional.
Your website is the face of your business on the internet. It is important that it looks professional and is easy to use. If people visit your website and are not impressed, they are likely to leave and not come back.
You can improve the usability of your website by using simple design principles, such as using clear and concise text, keeping the layout simple, and using easy-to-navigate menus. You should also make sure your website is responsive so it looks good on all devices.
In addition to making sure your website is user-friendly, you should also focus on SEO. By optimizing your website for the search engines, you can improve your ranking and bring more traffic to your site. This will help you increase brand awareness and reach a larger audience.
4. Use social media to promote your brand.
Social media is a powerful tool that can be used to increase brand awareness. It allows you to connect with potential and current customers and build relationships with them. You can use social media platforms like Facebook, Twitter, LinkedIn, and Instagram to reach out to your target audience.
When using social media for marketing, it is important to create content that is engaging and relevant to your audience. You should also make sure that your social media accounts are well-maintained and up-to-date. Additionally, you should use social media advertising to reach a larger audience.
5. Partner with other businesses
Partnering with other businesses can be a great way to increase brand awareness. When two or more businesses team up, they can promote each other to their respective audiences. This can help you reach a larger audience and increase brand awareness.
There are various ways to partner with other businesses. You can form a joint venture, cross-promote each other's products and services, or collaborate on a project. You can also participate in trade shows and events together.
By partnering with other businesses, you can reach a larger audience and promote your brand more effectively.
6. Do some market research.
If you want to increase brand awareness, it is important to understand your target market. Market research can help you learn about your target audience's needs and wants. This information can help you create marketing materials that are more relevant to them.
You can use a variety of methods to conduct market research, such as surveys, focus groups, and interviews. You can also use secondary research sources like industry reports and market analysis.
By doing market research, you can gain a better understanding of your target audience and create marketing materials that are more likely to resonate with them.
Increasing brand awareness can be a daunting task, but it is important for businesses of all sizes.
There are many things you can do to increase brand awareness and utilizing these various methods will allow you to reach a larger audience and promote your brand more effectively.