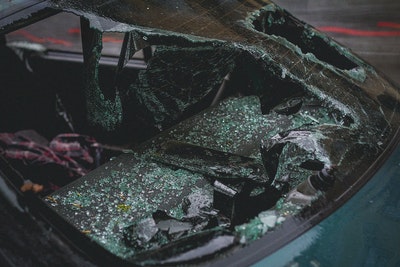 The number of car accidents in Katy has surged by 45% since 2014.
Texas laws require all drivers to have at least $30000 car accident coverage to cover injuries. Car accidents can also cause extensive property damages.
So if you are involved in a car accident, it's best to contact a Katy car accident lawyer at the earliest.
These experts understand the laws and provisions associated with car accidents and guide you through the legal process.
If you are the at-fault driver in the accident, then the need for hiring a car accident lawyer is even higher.
Find a car accident lawyer with a strong track record of winning car accident cases similar to yours.
Here are a few reasons to support why hiring a car accident lawyer is important.
Understand Your Rights and Responsibilities
Your car accident lawyer will educate you on your rights and responsibilities. For instance, Texas is an "at-fault" state. This means the person who caused the car accident compensates the car accident victim for personal injury damages and property damages.
So all drivers in Texas are required to have coverage of $25,000 for property damages and maximum overall coverage of $60,000 per accident besides the personal injury coverage of $30,000. Additionally, Katy, TX, follows a "modified comparative fault" approach in car accident cases.
So the injured person must prove the negligence of the at-fault driver to claim damages. If the injured driver has more than 50% responsibility for causing the accident, the driver may not be eligible for compensation.
As a non-professional, you may find these laws, provisions, and terms confusing. Your Katy car accident lawyer can help you understand these provisions and the unique circumstances and facts of your case from a legal perspective.
Proving the Other Party's Negligence
The injured party will have to submit evidence and written submissions to prove that the other party was negligent and the injured party sustained damages because of the negligence.
Car accident lawyers have detailed knowledge of Texas car accident laws and can use the knowledge and experience to build a strong case in your favor.
These experts deal with similar car accident cases every day and know what strategies work best. The amount of compensation you are eligible for will vary based on the monetary value of the damages you've sustained.
Police and state officials will study the evidence you submit in the form of witness statements, photographs, videos, and other submissions to determine the percentage of fault of all parties involved in the accident.
Negotiations with Insurance Companies
The at-fault party's auto insurance company may try to lower your compensation amount to reduce their payout. Additionally, insurance providers usually have in-house legal experts and lawyers to represent them.
So it's best to hire expert car accident lawyers to handle your car accident case. These experts will handle discussions and negotiations with the other party's insurance company.
On that same note, it's also important to choose a lawyer in your local area to help you.  For example, if you live in Long Beach, California then you would want Long Beach accident lawyers to help you with your accident.
Filing for Compensation
Texas drivers should file for insurance compensation within two years from the date of the accident.
Car accident lawyers are well informed of these provisions and can help you file for compensation appropriately.
Wrapping Up
Your car accident lawyer will attempt to ensure you get the highest compensation you are eligible for. The attorney will also help you calculate the number of damages you can claim.
By hiring a professional practitioner of law to handle your car accident case, you can save yourself the ordeal of handling the sensitive matter alone.