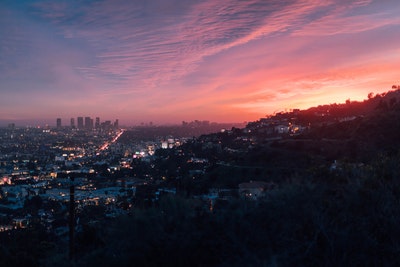 There are so many laws in our country and even in every state, there are very specific laws that most of the time we are not aware of unless it directly concerns us.
However, these laws were created to provide structure, rules, and standards for the greater good, thus, we should trust that our laws are there for our benefit.
In the state of California, the Song-Beverly Consumer Warranty Act or more commonly known as the California Lemon Law aims to protect consumers who have bought or leased faulty and defective motor vehicles.
Being as it is, Lemon Laws are very difficult to understand and how they can be used for the benefit of consumers if you happen to own or leased a defective motor vehicle of any type.
California Lemon Laws provide a level of protection for consumers who are stuck with a defective vehicle which in turn negatively impacts the vehicle, its use, value, and/or safety.
But before a consumer can cite the Lemon Law, he or she has to have proof that their vehicle is indeed faulty and defective by documents that provide evidence of constant repairs or intensive repairs despite it is still under the warranty period.
As always, if you happen to be a victim of defective vehicles and you just seem to be constantly taking it to be repaired and at times you feel unsafe in it.
Then it is probably the right time to find someone who could help you make a Lemon Law claim in the state of California. At the outset, Lemon Laws appear to be straightforward and legally sound, however, making a claim using the Lemon Laws can be very complex and time-consuming.
You will be better off with the help of professionals who are quite adept at representing you in court when you make claims using the Lemon Laws.
What are California Lemon Laws?
California Lemon Laws refer to a very specific law that protects vehicle owners and leasers in the off-chance that they get a defective vehicle from a dealer or leased one for temporary use.
But to make a claim using the Lemon Laws, the owners and leasers have to establish that there has been an unreasonable amount of repairs made to the vehicle.
However, the definition of an unreasonable number of repairs can be open to interpretation as it is very broad, and sometimes unreasonable amount can also be a relative term for most owners.
This is where lawyers who specialized in Lemon Laws can help you establish that the vehicle is indeed defective by identifying objectively what unreasonable repairs would mean for the average owner, usually it is around 4 repairs in a year, although it is not always the case.
What Benefits Can You Gain in Filing A California Lemon Law Claim?
The California Lemon Law ensures that the manufacturers of vehicles deemed to be faulty or defective must compensate the owner through a refund of the vehicle or a replacement vehicle.
The refund will be subject to a reasonable usage fee is deducted from the refund depending on the mileage of the vehicle when you started having it repaired.
If the manufacturer is going to replace your vehicle, then it should be a vehicle that is the same or almost similar to the faulty vehicle you had or what is termed as a lemon.
Aside from the refund or replacement of the vehicle, you can also file a claim called civil penalty which has the potential for granting you even twice the amount of the damages you had to pay as you own a vehicle that is considered lemon as long as you can prove that the manufacturer did break the law for selling you a faulty vehicle.
The great thing about civil penalty claims under the Lemon Laws is that even if the repairs did not cost you any money since it was still covered by the warranty, you are entitled to the protection stipulated in the Lemon Laws.
The definition of lemon does not depend on the amount of money spent on the repairs but rather on the unreasonable amount of repairs the vehicle had to go through. If you had your car repaired in the dealership or manufacturer and yet you still feel that it is not so, then you are still legally entitled to file a lemon law claim.
What To Do If Filing a California Lemon Law Claim?
If you have been experiencing major issues with your car and you seem to be getting it repaired more than usual, then it could be time to consider your car as being a lemon and that you should file a claim under the California Lemon Laws.
There are a few things you need to do before you can file the claim though and it is best to prepare this thing so that your claims can be filed smoothly.
Whenever you have to take your car for repairs, make sure that you keep all the necessary paperwork during each repair, and that your dealership needs to document every problem that they found before each repair, and all the repairs made and the parts replaced.
Be sure also that for each time you had the car repaired, there is an appropriate time and date stamped. These will provide the paper trail that is needed to establish that the car had to go through an unreasonable number of repairs.
Where To Find Help in Filing California Lemon Laws?
It is important to realize that filing a California Lemon Law on your own can be very time-consuming and difficult, and for this, it is better to have an expert represent you through an attorney that specializes in Lemon Laws.
You need an experienced Lemon Law attorney who will have an intimate knowledge of the law and will have your best interests at hand.
The attorney will help you determine and put together the necessary documents and pieces of evidence to support your claims, and only an attorney would be able to prepare the specific legal requirements of your claim.