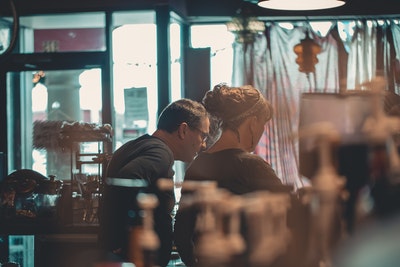 New businesses are always popping up every year. Business ownership has many perks, such as being your own boss and having better control over your finances. However, plenty of challenges also come with being a new entrepreneur.
Just last year, hundreds of thousands of small businesses, some with years of experience, had to shutter. Many are still recovering while some believe they won't be able to recuperate at all.
It's at times like this that financial stability is important. Unfortunately, as many as 62 percent of fledgling entrepreneurs have to use their personal finances to bail their businesses out of a crisis.
It takes more than excellent clerical skills and determination to keep your business afloat during tough times.
Here is some basic financial advice every starting entrepreneur should know.
1. Abide By Your Budget
Every business should have a meticulously prepared budget, neatly listing income and expenses. Without a budget, you will have no idea whether your business is turning a profit or losing money.
However, you may be occasionally tempted to go over budget. Maybe you think stocking up on new products is a good idea or maybe you're convinced you to need to update your window displays.
If you think such expenses are necessary for your business, make room for them in your budget rather than going over them.
You should know that taking out unnecessary credit may harm your business adversely. Besides, filing for bankruptcy or debt consolidation can further harm your personal as well as business assets. You can 
click here for more
 information about how creditors can harm your business by pressing their rights.
2. Form Great Partnerships
Businesses are like people: none of them are islands. Each company, from the largest multinational business to the smallest mom-and-pop store is connected through an intricate web of partnerships.
It's essential that you ensure your partnerships are giving you the most benefits with the least cost.
For example, if you are partnering with a truck dealer, make sure they provide great warranties or after-purchase services. If you are looking for suppliers, it's better to partner with local firms so you don't pay as much for deliveries and transportation.
Be smart with your partnerships and your connections will be profitable rather than liabilities.
3. Pay Bills Automatically
Running a small business can be overwhelming, especially if you are doing everything on your own. You'll have to juggle your personal life, managing the business, and handling both your own financial obligations as well as your business's.
With so many responsibilities on your plate, it's understandable if you fail to pay bills in a timely fashion. However, missing bill payments for your business can lead to enormous setbacks.
Rather than risk the hassle of missing payments and paying late fees, use technology to automate bill payments for your pending and unpaid expenses. Thanks to numerous banking and financial apps, you can pay business-related bills at the touch of a button.
This will free up your mind and your time so you can deal with other things such as expanding your operations.
4. Outsource Accounting
Even if you have a background in accounting and financial management, you probably won't have enough time to handle all the paperwork and processes involved in its finances. You will also have to deal with filing for taxes and all related files once a year.
Outsource your accounting tasks, so you don't overwork yourself. There are plenty of credible and accredited financial advisers and accountants who work for outsourcing companies or on a freelance basis.
Their expertise and a keen eye will be essential in ensuring your finances are in order. Outsourcing these tasks will also help you keep costs down because you won't have to hire a full-time employee to do your accounting for you.
5. Stop Relying on Credit
Credit card debt is a problem that not only affects individuals, but also small business owners. At the start of your enterprise, you may find it hard to fund expansion or even supply purchases, especially if the business isn't picking up as swiftly as you thought.
You may end up paying for essential items with plastic rather than cash. However, doing so can be more challenging to the future of your business.
Unlike paying with cash, credit tends to balloon over time because of interest. Find every alternative you can before settling for paying with a credit card.
Doing so decreases your reliance on paying with plastic and prevents you from putting your business in jeopardy because of skyrocketing debt interests.
Running a small business can be hard, but it doesn't have to be impossible. These tips will help fledgling entrepreneurs manage their finances confidently and avoid dipping into your personal resources should your business encounter any issues in the future.