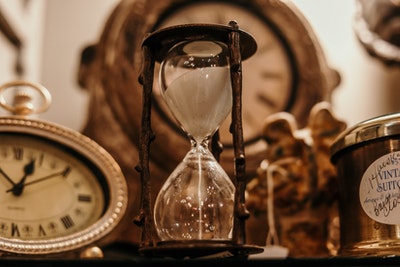 Old does not always mean cheap. Many wealthy people are willing to pay a premium for items that are decades old.
The world of antiques is very lucrative.
People can earn a fortune by selling a coveted collectible to a rich collector.
How Vintage Can Make You Rich
In 2018, a silver Ferrari 250 GTO was sold to the founder of WeatherTech for $70 million during a private sale.
The vehicle was from the '60s and was in great condition despite its age. Reports revealed that it has never been involved in a crash which explains its jaw-dropping value.
It also has made its mark in history; it won the 1964 Tour de France and finished fourth in the 1963 Le Mans 24-Hour.
It is not just cars that are selling well as antiques. In 2017, a blue-green dish set a world record after selling for $37.68 million at an auction in Hong Kong to an anonymous buyer. The item is about 900 years old, from the famed Northern Song dynasty, and is "highly important and extremely rare."
Meanwhile, a necklace owned by Hollywood legend Elizabeth Taylor sold for $11.8 million at an auction. The extravagant piece of jewelry, which holds the La Peregrina Pearl from the 16th century, was a gift from her husband, a very popular Hollywood star, Richard Burton, in 1969.
Back in 2016, a baseball card sold for $3.12 million. The most valuable baseball card of all time isHonus Wagner, a shortstop for the Pittsburgh Pirates. He was one of the first five who were inducted into the Hall of Fame.
The baseball card dates to the early 1900s. Reports said that the baseball card was in excellent condition, which, it turns out, is very rare.
It is very tempting to start selling antiques. The promise of fortune from a single item sounds exciting. Making money from selling antiques would not be easy, of course. Determining which item is valuable and which should go straight, instead, to the garbage bin is crucial.
If you still want to go through with it or curious, here are some tips that can help turn your love for antiques into a successful business.
Choose Niche
Having a niche is a good idea whether you are dealing with antiques or selling a mass-market product. It will help you focus your attention and energy, not try to be a jack of all trades. It also allows you to be an expert and be the authority in your specific niche.
So, for example, if your interest is in celebrity memorabilia, you can choose from which decade or country you want to concentrate. That way, people will go to you if they want to determine if an autographed memorabilia they found online, for example, is legitimate or fake.
Once you have chosen a niche, do your due diligence and research your market. Determine your potential competitors, observe their business practices, and find your target consumers.
Increase Your Inventory
It will be difficult to find valuable items from a pile of trash, but it is part of the job. The rarity makes antiques so expensive.
Many people try their luck at garage sales, flea markets, estate auctions, charity shops, and other antique shops. Online, digital platforms such as eBay, Craigslist, and Facebook Marketplace are great resources for old items that may be valuable.
This is also where niches will be most helpful. It will allow you to better assess items to buy and then sell. There are many fakes everywhere that will dupe anyone who does not actually know antiques.
Where to Sell
There are many ways to sell antiques. You can open a stall at flea markets, local fairs, farmer's markets, or set up your own brick and mortar stores. You can also online via eBay, Craigslist, Facebook Marketplace, Instagram, or your own website.
You should also try to take your items to antique shows or auctions where you might get better offers from collectors and enthusiasts.
When selling, it is important to get to know your customers. Having a chat while they are browsing your items can give you an insight into what they are looking for and, therefore, open the opportunity for you to provide it to them.
It can help you narrow your focus on what sells and what is not worth your time or effort.
Entering the market for antiques is not easy but, nowadays, anyone can do it as long as they have the capability to separate what is valuable and what is garbage.