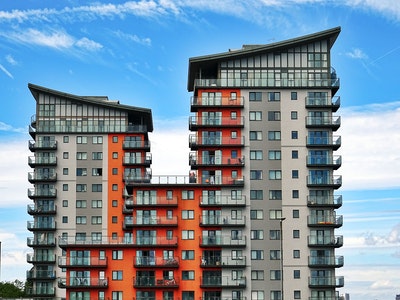 When done right, property investments can be some of the most lucrative investments you can have. However, there is always some risk involved in it. The first hurdle is to do prior research on locations and neighborhoods and looking at properties from reputable property developers.
Locking in a property and making a purchase open up a new set of considerations. Bookings won't just automatically come to you, after all. It takes a lot of preparation, from listing your property online with appropriate descriptions and eye-catching photos to furnishing the home.
Making your rental property appealing to potential renters does not always require breaking the bank. There are several small upgrades you can make to improve your property's facilities and overall appearance.
Small Changes for the Living Room
1. Get better light fixtures.
Outdated light fixtures quickly make a room look dated and are an eyesore. Better fixtures can greatly improve the atmosphere of a home. By replacing your old light fixtures with tasteful ones, you add a layer of sophistication to the whole place.
You don't have to go and buy brand new to find good, high-quality fixtures, either. Websites such as Etsy and Chairish have a wide selection of used lighting options that can be placed in different areas of the home.
2. Hang picture frames or some art.
Decorating a rental home for mass appeal does not mean you cannot add a few personal touches here and there. These little touches are a show of thoughtfulness on your part as a rental host.
Of course, a basic rule is not to decorate with anything very personal, such as family photos. Instead, place decorations that are relatable for every kind of guest. You can hang photos of the city, for example, or typography posters, which are neutral and appreciated by any visitor.
3. Decorate using plants.
Placing plants around the room makes the property feel homier and can also make the air fresher. Now, not every kind of plant will survive under minimal sunlight. Do some research to know which kinds of houseplants thrive indoors.
A popular plant option is succulent, which requires little water or sunlight to stay alive. This kind is preferable if you rent your home for vacations, as they can be left in the home without worrying about maintenance.
Small Changes for the Kitchen
4. Use wallpaper as a backsplash.
Many rental homes stick with a singular wall color from the living room up until the kitchen area. This is practical, but it can also look boring.
Paint jobs and renovations are time-consuming, so simply using a good, durable wallpaper as your backsplash to add character to your rental home. Wallpapers are a great, low-cost method of making the area more interesting.
If you have some more of your budget to spare, you can also cover the backsplash with tempered glass to make it even safer and look more high quality.
5. Replace your cabinet pulls and knobs.
Old cabinetry can really age up a place. Since complete overhauls can be costly and take too much time, a neat trick is to replace old pulls and knobs with more current styles to bring your kitchen storage into the present.
You can even make the style or colors match with your kitchen fixtures, such as your faucet, or go with the color of your counter or backsplash.
Small Changes for the Bathroom
6. Get a new toilet seat and cover.
Old, faded toilet seats are not just unappealing. They also look dirty from a guest's point of view. A simple replacement can make your bathroom look much cleaner and newer.
If you are out of creative ideas, don't worry. A white toilet seat and cover will always do to make the area look better. Plastic is good material, too, as it is easy to clean and visibly resistant to wear.
7. Replace your bath mats.
Nobody wants to step into a bathroom with a dirty bath mat, right? Before renting your property out, set up a bath mat that looks and feels clean and safe for guests.
Always go for anti-slip bath mats to prevent any bathroom-related accidents. You can also place antibacterial mats as an extra touch that ensures guests a sanitary stay in your property.
Make It Cohesive
Do not treat the different parts of your rental property as entirely separate locations. See them as varying pieces of one puzzle so that you can upgrade and furnish in a cohesive and organized manner.