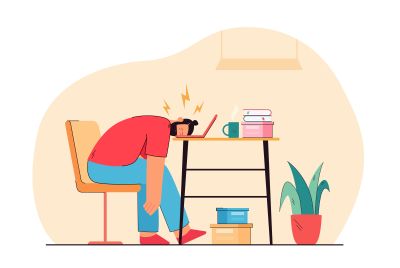 Between the sharp rise of remote work and the never-ending COVID-19 pandemic, mental and emotional health suffered the most.
Regardless of how well you train your employees to separate their personal life from their professional life, these personal struggles often find their way into professional lives. This reduces their work performance, and their productivity goes for a toss.
With companies losing a whopping $210.5 billion per year due to employee mental illness, there is an immediate need to start an employee assistance program or EAP for your employees.
Before discussing how to launch an employee assistance programme, let's understand what an EAP is.
EAP is a workplace benefit that provides your employees with counseling related to personal well-being. It helps your employees overcome their workplace and personal challenges.
These programs ensure that an employee has someone to share their concerns with. An EAP can provide counseling in matters like substance abuse, financial issues, anxiety or mental health problems, and family problems like marital strife or grief over the loss of someone.
So, ready to start your EAP plan?
Let's dive in!
9 Tips to Launch an EAP
With every dollar spent on EAP resulting in a $3 to $10 return, investing in such an EAP makes sense. Here are eight tips that can help you create an effective EAP.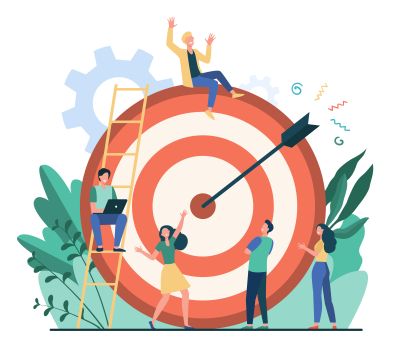 1. Understand the goals of your company and employees
Before you create a full employee EAP, decide the goals your company plans to achieve by providing such a service. It could be boosting morale, ensuring well-being, or maintaining a perfect work-life balance.
Create a list of things an employee may require to enhance their workplace performance and productivity. You can collect employee feedback to understand the resources they require to excel at their work.
Additionally, you can conduct surveys to understand the exact requirement of each employee. It helps you create an EAP that offers counseling which could be beneficial for your employees.
2. Know the benefits of an EAP
There is nothing worse than losing an employee's productivity due to work-related or personal issues. Before implementing an EAP, you should understand the benefits of investing in it.
Increases productivity: It results in fewer workplace distractions and disruptions. This increases the productivity and performance of your employees.
Improves retention rate: Improving wellness directly translates to an increase in the engagement level of employees.
Reduces insurance claims: EAP can reduce the number of insurance claims as you successfully address stress-related issues, which could result in workplace accidents.
3. Search for the best EAP plan
Now that you know the goals of your employee assistance program, it's time to get things done and create a plan that helps your employees in every possible way. So, start searching for the best available EAP plan. When comparing different plans, take into account these factors:
Family and marital support: If most of your employees are married or live with their family, offer an EAP providing support on family issues.
No. of free sessions: Many EAP plans offer free sessions to employees, and once these sessions are over, you have to pay for additional sessions. So, if you feel that your employees are likely to demand more such sessions, choose a plan that offers a large number of free EAP sessions.
Work-life balance assistance: If you have employees who work beyond office hours, try getting an EAP plan that offers assistance in maintaining a healthy work-life balance.
Communication method: Many EAP plans can provide counseling over the phone, while others may prefer face-to-face sessions with your employees. You can take the opinions of your employees before finalizing an EAP plan.
24/7 counseling service: Prefer an EAP provider who offers 24/7 hotline counseling service to help employees manage any sudden spike in their stress level.
4. Promote and build awareness about the EAP
Undoubtedly, EAP is an investment in ensuring the well-being of your employees. Yet less than 10% of the workforce leverages its advantages!
Why?
You're probably not promoting it enough! Unless your employees are aware of such programs, how are they going to utilize them? Use your internal communication channels, intranet, leaflets, or other print advertisements to promote your EAP.
Ensure that your promotional campaigns are recurrent; otherwise, they would not yield expected results. Think of it as a TV ad. If you see it once on TV, you're less likely to recollect or remember it. It's only after seeing the same ad several times that you can remember it.
Apart from digital promotion, it's also important to bring your EAP in front of your employees. If your company organizes well-being days like National Stress Awareness Day, ensure that EAP is advertised loud and clear.
The more you promote, the more you can inform employees about such programs.
Ways to Promote and build awareness
In company lunches and team activities
In department or team meetings
Developing an internal marketing strategy
Designating a subject matter expertise to answer queries related to personal well-being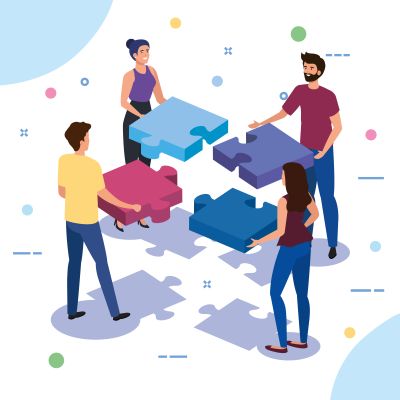 5. Erase the social stigma associated with seeking help
It's not easy to reach out for help because many employees consider it a weakness sign. This is especially true when their coworkers have everything under their control.
So, if you want your employees to use EAP, you need first erase the social stigma associated with seeking help. You can do it by ensuring that all sessions are confidential and private.
Your employees are likely to trust your EAP when they know their problems are not leaked to their managers or coworkers. Unless you showcase EAP as a trustworthy program, your employees are less likely to share their problems.
Also, creating positive branding and awareness around your EAP can help overcome employee's reluctance to use it. All your communications should present that seeking help is a sign of strength. Tell your employees that EAP is similar to taking allocated sick leaves when they fall sick.
6. Understand the cost associated with EAP
When you search for providers, you should know the cost of EAP to avoid last-minute surprises. Usually, most EAPs cost less than $10 per employee, depending upon the services, company's size, and location.
Some standard cost models for EAP are:
Fixed fee: An employer has to pay a fixed fee per employee irrespective of how many employees utilize an EAP service. It's simple; you pay for the services your employees use.
Consortia: In such a contract, several small employers form a group and contact EAP providers. This model helps reduce the overall cost per employee.
Fee-for-service: An employer is liable to pay after an employee utilizes the service.
7. Ensure compliance with EAP laws
In one of the most talked-about lawsuits, an employee sued his employer because an employee was terminated as the employee had a mental illness.
As EAP plans work closely with employees, you should follow certain laws to avoid lawsuits like the one mentioned above. One such law is the confidentiality law. Without prior consent from an employee, your EAP provider cannot share any information. However, the exception may occur when you receive the final report about the services provided to help your employees.
Even with the information in hand, an employer cannot publicize or share any information. Non-compliance with confidentiality can result in hefty lawsuits.
Such an action can also cost the employee's career as it may impact their future growth plans.
So, ensure that your EAP adheres to this law and maintains confidentiality of such sensitive information.
8. Evaluate your EAP
After launching your EAP, it's important to monitor its success and find areas where there is scope for improvement. You can collect feedback from employees who have availed of these services. Based on the feedback received, you can tweak and implement changes in your EAP.
Studying the effectiveness of your EAP is a great way to ensure that your efforts are helping your employees maintain a work-life balance and ensure their well-being.
9. Improving employee well-being with an EAP
According to the research, close to 1 million employees are absent every day because of falling ill due to stress.
So, these statistics ring a bell and urges you to invest in an employee assistance program?
No!
Here's one more: According to research, 47% of employees feel that their personal problems affect their work performance.
With such statistics in mind, businesses slowly realize the vital link between job performance and employees' well-being – an EAP has become the new buzzword.
An EAP costs little to implement and provides significant benefits to your employees while helping you boost workplace productivity and performance. This program could be the key to creating a happy, mentally healthy, productive, and performance-oriented team.
Success mantra: You cannot tell your employees are stressed unless it reflects in their performance. Instead of waiting for their performance to degrade, be proactive and provide a platform where employees can discuss their issues.
How are you starting your EAP? Did you face any bottlenecks during its launch?
Share your thoughts in the comment section.