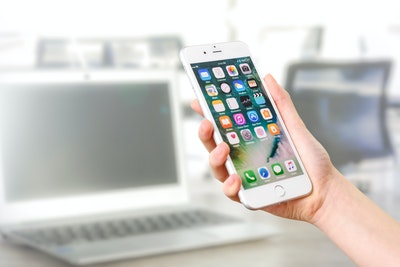 The pandemic has affected the entire world and has disrupted food and public health systems globally
Despite these wide-ranging effects, there is a ray of hope with the gradual release of the covid-19 vaccines in different parts of the world.
This is good news for investors who have to keep their money in the back with the hope of finding a good business to invest in after the pandemic.
But waiting for the world to reach a point where herd immunity is possible may take too long.
Fortunately for investors, there are several businesses they can invest in and expect a good return even after the pandemic is over.
Here are some business investment opportunities investors can consider in the middle of the pandemic.
1. Pickup and Delivery Service
This is probably the most popular business during the pandemic. The situation increased the business of food delivery apps by more than double and people stayed at home to avoid getting infected by the virus.
While investors can look for similar food delivery services they can invest in, they can also opt for a more inclusive app that doesn't limit itself to food delivery. The app can be used to pick-up and deliver items other than food. These can range from gadgets to appliances and even automotive tools and equipment.
The appeal of these apps will continue even after the pandemic ends, especially with some companies planning to let their employees work from home even after everything goes back to normal.
2. Online Education App
With schools and other educational institutions closed due to the pandemic, an online education app is a good business idea. The app can provide students with a resource outside of what their school is offering for their remote learning classes.
The implementation of the lockdowns and quarantines in March 2020 saw a 90 percent increase in the number of education app downloads. The number is in comparison to the average of downloads per week during the fourth quarter of 2019.
While many of these education apps are designed for K-12 students, investors may also look for education apps meant for university-level students. These apps may be designed for future engineers, medical personnel, and even criminal or divorce attorneys aiming to have their law firm.
3. Healthcare App
People are wary about leaving the safety of their homes even if they want to visit their doctor. Additionally, visiting the hospital or the doctor's clinic these days may not be advisable due to the risk of the virus lingering in these places.
To meet the need for people to consult their doctors while staying home, a healthcare app is the best option. While people can already talk with their doctors through videoconferencing software, there are only a few apps dedicated to providing healthcare online.
This makes it a good opportunity for investors to look for one they can invest in. Aside from the current situation, these apps can also be used even after the pandemic ends. People living in areas with no doctors nearby can use the app to consult a doctor whenever they need one.
4. Medical Van Booking
A healthcare app is great for consulting with a doctor. But in cases of emergencies, an ambulance or medical van is necessary. Calling 911 or a hospital is one way of getting an ambulance to pick up a patient.
But if the patient is alone and doesn't have much time to speak to the operator, a medical van booking app is a great thing to have.
These apps allow patients to book an ambulance at moment's notice. They also offer different types of ambulances depending on the situation of the patient.
Additionally, they have an accurate location tracking system that ensures the ambulance will reach the patient's location. Similar to the healthcare app, these apps are also usable even after the pandemic ends.
5. Fitness and Wellness App
While gyms and fitness centers have started to open across the United States, people are still cautious about exercising in these places. Many people have opted to keep themselves fit at home. This became a blessing in disguise for fitness companies as it opened a new market for them.
Instead of providing fitness training at the gym, they offered their training regimen through fitness and wellness apps.
These apps allowed people to choose the type of training they'll have for any particular day. It also allows them to exercise any time they want to. Investing in these apps can be an appealing option, especially with people opting to keep themselves fit in the comfort of their homes.
The pandemic may have forced a lot of businesses to close. But it did open a lot of investment opportunities for investors looking for a good business to support in the middle of the pandemic.