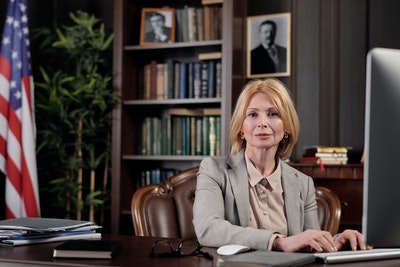 Many situations can arise in life that will need the help of a lawyer to be resolved. Say you need to sue your contractor for breach of contract, what kind of lawyer will you be needing?
The field of law is quite diverse. It has a lot of specializations that lawyers can choose to practice in. It's not possible to hire a lawyer immediately when the need arises without knowing what kind of lawyer you might need.
The attorney who did a fantastic job of drafting your will may not be the lawyer you need to help you prepare a business contract.
We have carefully curated a list of the five types of lawyers in demand for most businesses or individuals.
1. Trial attorney
Trial attorneys or civil litigation lawyers specialize in being their client's advocate in court. They are responsible for arguing the case at hand to the best of their ability.
You would need such a professional in cases such as being handed papers that require you to be in court to defend yourself. Trial lawyers can be either civil or criminal lawyers. Their job outside the courtroom requires a ton of research to protect their client expertly in court.
When two or more parties have a dispute that needs to be settled in court, a trial attorney is a right choice.
2. Business lawyer
An attorney who focuses solely on providing legal advice to certain businesses on issues that can potentially affect their business, such as transactions, intellectual property rights, and taxation, is called business lawyers.
They go by many names, such as corporate lawyers, commercial lawyers, and corporate attorneys. They are responsible for helping businesses prevent and solve complex legal issues, assisting companies in establishing their policies, objectives, and structure, and ensuring that they understand all relevant laws.
They resolve legal disputes by researching and analyzing relevant laws, collecting evidence, and providing legal representation. They also offer help in conflict resolution among two or more parties that work together. If you need to draw up a business contract or get out of one, a business lawyer is the one that you will need.
3. Personal injury lawyer
A lawyer responsible for providing legal services to people who have suffered an injury is called a personal injury lawyer. They are responsible for getting their client their due compensation for any physical or psychological damage they have suffered due to another individual or a group.
These lawyers are required to be well versed in torts law (a civil wrong that causes harm to an individual). Experts at https://joneslegalteam.com/practice-areas/workers-compensation/ state that there are a lot of common workplace accidents that are eligible for compensation.
If you have been injured at work or have been in a car accident, a personal injury lawyer is the best choice to help you with your situation and get the compensation you deserve.
4. Defamation lawyer
Defamation involves a false statement that injures the reputation of another person. Character defamation has the potential of ruining a person's career or even their life.
According to the law, a person has the right to sue someone for defamation based on the grounds that what they say is false and is being said to someone other than the person being defamed.
A defamation lawyer helps the client get compensation for the defamation that they have suffered. They carry out tasks such as documentation of your claim, a proper investigation, negotiation, and if needed, going to trial.
The laws about defamation are quite complicated, and it is well advised to have a lawyer on retainer if you work in a field where this might happen.
5. Family lawyer
A family lawyer is responsible for handling legal issues pertaining to members of a family. Their work responsibilities include dealing with cases of divorce, emancipation, child custody, and guardianship.
They can also represent clients in family conflicts that need to be settled in court. They can further act as mediators between family members. A lot of family lawyers also deal with handling wills and estates, helping clients draft documents. Even if you are thinking about getting a prenuptial agreement signed, you will need a family lawyer for this.
These lawyers have expert knowledge and experience in issues related to legal family matters and help families settle these issues.
There are a lot of specializations available for lawyers to practice these days. This list includes the most common kinds of lawyers that you might need in the future. You can consult the one that fits your criteria the perfect way.