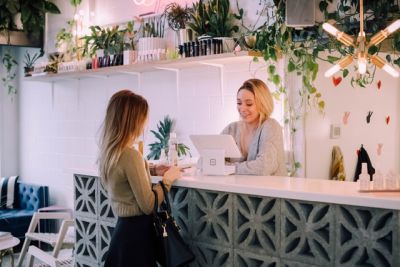 Retail businesses find it harder and harder to compete with online businesses these days.
So much so that almost every retailer also needs to have an online website where they can sell their products and grow their brand. As such, making a profit as a business can rely heavily on an internet-based approach.
In some cases, it might be better off moving on from your physical store location and just focusing solely on the products and services that you can offer remotely.
However, there are still plenty of unique advantages to starting and running a local business. A great example of this is the interconnected nature of local retail stores and how they help each other grow.
Creating a network of alert store owners that aim to reduce and ultimately prevent theft
One of the big advantages of getting to know local specialists and other businesses in your area is that it helps to reduce theft while also keeping the community safe.
If every store owner on a street was willing to cooperate, it could make things a lot safer for pedestrians, but it also reduces the chances of repeat shoplifting offenses because several stores can identify and blacklist certain customers.
Having emergency contacts available on call at any time, any day
Staying in touch with local specialists also means that you'll have emergency contacts available on call at any time of the day.
Whether it's trauma cleanup companies to help you clean up after an accident or electricians to keep your business running, there are lots of helpful services that you can rely on if you want to maintain your appearances.
You also get access to IT specialists that can help you do everything from setting up computers to configuring your office network connection for optimal speed and reliability.
Direct customers to your neighbors and receive the same treatment from them
Retail businesses have a much easier time creating a sense of community. Since all of your stores are somewhat connected, it makes second-nature to recommend a different store for your customer if they can't find what they're looking for in your one.
For instance, your store might specialize in a particular kind of fashion. If a customer asks about a certain brand that you don't have, you could point them in the right direction by suggesting a neighboring retailer.
ou can also expect the same treatment from others.
Receive bespoke services that are targeted to your exact needs
When we mention specialists in the title, we really do many specialists that serve a highly specific role.
While something like a tech specialist can do anything even slightly related to technology, there are other specialists such as bespoke software developers that can help you create customized solutions for your business.
This can be highly effective when they're local to you because it allows them to physically visit your store to help you install their bespoke products and services and maintain them on-site.