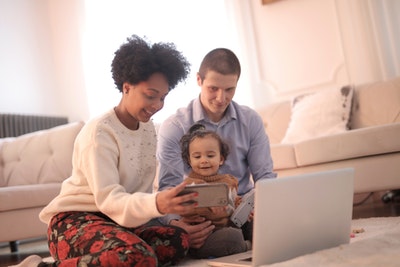 Any busy parent will understand that keeping up with your kids this day and age can be exhausting.
Thankfully, there are several great apps that can make parents' lives much easier. You can use your smartphone for everything from managing your finances to organizing your family's calendar. You can also network with other parents and share tips and tricks.
There are also apps to keep your kids safe that will give you peace of mind. Here are the top five must-have apps for parents at the moment.
iPhone spy apps
iPhone spy apps are an innovation that allows parents to keep track of their children from afar.
You can monitor your kid's messages on instant messaging applications and find out who they're talking to. This is particularly useful if you have older children or teenagers.
Your devices are connected to the cloud and you can access their messages directly from the server. It's also possible to track location and phone numbers.
WebMD
The WebMD app offers free medical advice about just about anything. You can research conditions, check your symptoms, access drug and treatment information, and local health listings.
Look up medical information anytime and anywhere from the most trusted brand online.
This is ideal for busy parents on the go who might have concerns about their child's health. You can get friendly support straight to your smartphone.
Mint
Mint is the leading personal finance app at the moment. It allows you to manage your spending and stick to a realistic budget.
It's also completely secure so you can keep your data safe.
Mint has advice and tools relating to many aspects of personal finance including credit cards, loans, investing, saving, and more. You can also see your bills and accounts in one place. Finally, keep your family's finances under control.
Cozi Family Organizer
Cozi Family Organizer has a simple user-friendly interface allowing you to view all your family's appointments and activities on your calendar.
The whole family can connect to the app so you can share plans, the grocery list, and even a rota of your household chores. Being a busy parent often involves having a million things to remember, with work and social events.
Cozi Family Organizer even keeps track of school events and the virtual class schedule, so you don't have to.
Peanut
Peanut is an app designed mainly for new or expectant mothers. You can connect with other mothers nearby and share parenting tips and advice. It's also a great way to network with like-minded people and make friends.
You can form communities to provide support for one another. Sometimes it's just reassuring to know that other parents are out there going through the same issues as you. Peanut prevents new parents from feeling isolated.
With the constant development of new apps, parents have a lot more support than before. You can find all the advice you need about all aspects of parenting directly on your smartphone. There's an app for all the information you need.