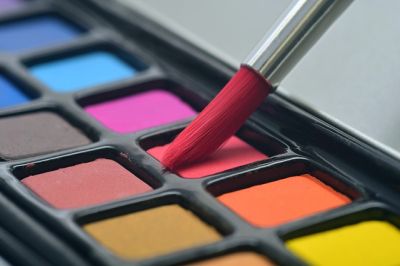 Houses turn to home when you add a touch of your personality in there. There's no better way to make your home feel more personalized than paintings. However, it can be quite boring to put up just the photos all around the place.
If you're looking for fun and unique ways to display your memories around your home, you've come to the right place.
Let's explore how to implement the best painting ideas to decorate your room.
1.  Polaroid Collage
Polaroid cameras have been all the rage in recent years. If you love seeing the scenic beauty of the sunset, you'll have plenty of polaroid photos to start with. Even if you don't have one, you can always print out those photos with a white border to give them a similar vibe.
The creativity here is the fun part. You can arrange these photos like an Instagram feed on your wall. Or, you can add an ombre effect with the help of these photos. Another idea is to arrange the collage to create another picture, for example, the shape of a heart or a letter.
You can also hang these images on strings or fairy lights with the help of clothespins to prepare a paper collage. This will also show the creative side of your personality.
2.  Painting Quotes
If you want to keep it classic by displaying your words in a frame but want that extra oomph, this option will work great for you. So, how about making a graffiti of your favorite quotes, and then, turning that masterpiece into a painting?
It will give you the effect that you painted that entire quote. In reality, you only sent over your image to Instapainting. That way, you can get a quick transformation of an image into a painting made by a professional painter!
3.  The World Map
If you're the traveler kind, you definitely would want to have your photos from different destinations on display. Now, this is applicable as a world map but can also be customized as a country map if you haven't traveled abroad.
What you'll need is a huge world map. Something like a wire outline of countries will work the best for this purpose. You can use a clothespin to hang the picture or pin them on a huge paper map.
You can get your images printed out in the shape of the country that the picture was taken. The possibilities are endless!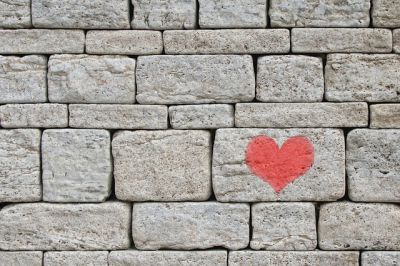 4.  Unique Frames
One way to amp up your wall of photos is by adding fun frames. No, we're not talking about the traditional photo frames that come in hundreds of different styles. Instead, go for something more rough and artsy.
You can use a chalkboard background by painting the wall or using a literal chalkboard. Stick the images on and draw a frame with colorful chalks. You can do the same on a plain wall and add a tape frame.
A huge frame with numerous small prints is also a good way to incorporate more photos on one wall.
5.  Timeline
Though displaying your relationship timeline in your wedding is trendy, you can do so on your room wall too. Let's say you're decorating a wall to display your wedding. You can turn it into a timeline.
Start with painting the date when you met your significant other. Then, add an image of a heart. It will represent all your memories with that special someone.
You can paint around the heart some of the most special dates – from memorable trips, the proposal, the wedding, and then the honeymoon.
The Takeaway
Painting the walls can be a unique home décor idea if you use it the right way.
Stop being basic and use these creative ideas to make your home look unique yet personalized!