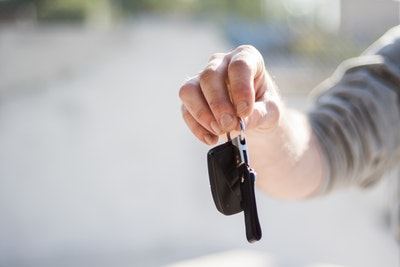 Ever since the first cars were constructed, it has become clear that they will be much more than a mere luxury.
Today, life without four-wheelers, especially in a big city like Adelaide, is almost unthinkable. Sure, you can always rely on public transportation or taxis. But when you're behind the wheel, you are in charge of everything.
The market for new and used vehicle models is quite diverse. There you can find something for everyone's budget. Of course, the more money you plan to give, the wider choice you have.
If you have already decided which four-wheeler you want, and how much money you plan to set aside for it, this is a good starting point.
Besides cash payment, there are many other ways to finance the purchase of a car.
One of them is the application for car loans Adelaide, which means that your vehicle will be collateral until you repay the debt. It may sound simple, but you should get a credit tailored to your financial capacity and needs for everything to go smoothly.
Find the Lender
You have finally found your dream car, and you have decided to make your dream come true. You know the vehicle's price, and now it's time to make a rough calculation of the budget you need for a purchase. You will know how much cash you have (if any) and how much you need to borrow.
Once you know the loan amount, it's time to look for lenders who offer the most favorable terms. At this point, Internet search is your best friend. Start your quest by making a list of lenders in Adelaide.
Be sure to check the ASIC (Australian Securities and Investments Commission) website to make sure lenders have the necessary licenses to operate.
Based on the first impression, you can judge which lender or agency looks professional, and who doesn't look confident.
Although this may seem insignificant to you, things like a poorly done website, pushy ads, or lack of information can say a lot about someone's business. Be sure to check the lenders' reviews, i.e., the experiences of previous users.
If you see that most previous clients have had negative experiences with a particular lender, whether they have been turned down or accepted strict terms, it's a sign to move on with the search.
If you already need to borrow money, you need a lender who's reliable, professional, and willing to help you.
Know the Acceptable Loan Terms
Another parameter that can be a filter for search is the terms of the car loans that lenders offer. Always look for current offers. Many lenders don't update their websites, and you can run into expired or invalid loan offers. For current promotions, it is best to call or visit them.
To assess whether a loan is acceptable to you or not, you need to know two things – interest and comparison rate. The acceptable interest rate should be around 6 or 7 percent, but you should never look at this parameter separately from the comparison rate.
For example, a credit union gives a 5% interest rate on a secured loan, which is considered low. But if you don't know the comparison fees, many other costs can be added to your installment, making the loan quite expensive.
The comparison rate explains many upfront fees. But keep in mind that costs like early loan repayment or refinancing are not included in a comparison rate. Always ask about these fees as well.
On the page below, see what you need to know when buying your first car:
https://www.finder.com.au/student-guide-buying-your-first-car
Lenders who do their job professionally and responsibly usually have the recalculation option. You can find it on their websites, and there you can check how much the loan installment would be for a certain amount and period.
You can also fill out the pre-application form and send the requested information, after which the lenders will answer you are eligible for a loan or not.
Many loan seekers are often impatient about buying a new four-wheeler and often accept the first loan offer. That's how they can fall into the trap of inflexible loan terms, high fees, rates, etc. So, even if you come across excellent loan terms, don't rush, but research the offer in detail.
Gather Documentation
Documentation is necessary for every process of borrowing money. This step can be quite slow and tedious, given that you have to obtain the required documentation from several places (bank, employer, insurance company). Each of these institutions has its procedure and bureaucracy.
The first thing you need is a credit report. The worse the credit history, the less chance you will borrow money on more favorable terms. If you are struggling with debts, there is still a chance that you will get a car loan.
There are ways to fix low credit rates, but they usually take time. That is why it is best to hire a financial advisor to help you in this struggle.
Then you need ID documents, an insurance policy, proof of income, a list of assets and liabilities, and a certificate of residence. Even if you are not Australia's resident, you can get a car loan under certain conditions.
Preapproval
Before application, many lenders will give you preapproval. That way, you'll have an insight into the amount of the installment, how much it will burden your budget, and whether you can afford the car you want at all. After that, you have a deadline to consider whether you need to borrow money or not.
Getting preapproval doesn't oblige you to work with a lender. But it gives you a better position in the negotiations. If you have no debt issues, you can try to get better terms. Check this page to see how a car loan differs from a personal loan.
Whether you are borrowing money for the first time or you already have experience with it, don't cooperate with someone who promises to approve a loan, but with high interest.
Also, don't work with lenders who give you no ongoing support. Research all current offers and choose the one that will last burden you and your budget.
Determine Your Loan Options
Car loans differ from one bank or lending company to another. Hence, before making a final decision, you must determine your loan options.
People with good credit can obtain auto loan approval from traditional financing institutions like banks. You can talk to your existing bank about being able to get a car loan. Get the best deal by speaking with the bank manager, especially if you're a long-time client.
On the other hand, applicants with poor credit can take advantage of unconventional car loan options. Trusted lending companies like Naked Loans bad credit car loans specialize in second-chance financing. They can help get you approved for an auto loan at a reasonable interest rate despite having bad credit.
Before you choose a car loan plan and provider, it pays off to know the important factors, such as the interest rate. The average car loan rate is 8.62 percent for used cars and 4.07 percent for new cars.
In addition, you also want to ensure you can pay your car loan on time to avoid late fees and other extra charges. So, choose a flexible car loan option that best suits your needs and budget.
Takeaway
Buying a car nowadays involves knowing your loan options.
Whether you are borrowing money for the first time or you already have experience with it, don't cooperate with someone who promises to approve a loan, but with high interest.
Also, don't work with lenders who give you no ongoing support. Research all current offers and choose the one that will last burden you and your budget.