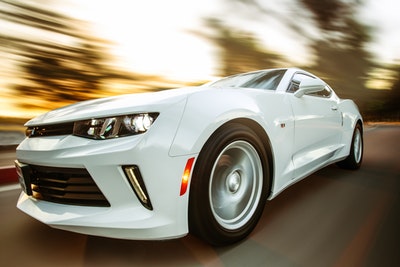 If you are planning to buy a car this year, you must equip yourself first with information regarding prices, including the cost of auto insurance.
You must also look at all your options whether it is better to buy a new or used car or to lease a vehicle.
It may all depend on whether you have enough saved up if you can qualify for an auto loan or lease, and if you can afford the monthly payments.
New and Used Car Prices Are Unbelievably High
CNBC reports that according to the vehicle valuation website Kelley Blue Book, in April 2021, a new vehicle had an average listing price of $39,833.
This was an increase of 7.9 percent from 2019. Used vehicle prices in May also shot up to an average of $22,568. According to CNN, used car prices increased by 30 percent from May 2020 to May 2021, almost reaching the record annual increase in 1975.
By June, auto research company Edmunds stated that the average new car price jumped to $41,000 while the average used car price reached $26,500, representing a 27 percent increase from the previous year. The Associated Press (AP) reported that the monthly increase from May to June topped a record-breaking 10.5 percent.
The price increases in new cars are due to the slump in inventory reaching historically low levels. This was caused by a global shortage of computer microchips used in auto manufacturing.
Meanwhile, demand continues to surge, further pushing prices up. One dealer stated that buyers paid for cars in advance before they arrived in his showroom. CNN cited JD Power, stating that in the first half of 2021, American consumers bought a record-breaking seven million new vehicles.
Because there are not enough new cars to buy, many consumers turn to used cars. This is driving up the demand for used cars, and therefore, prices, as well. With the supply of new cars still tight, the demand for used cars will persist.
As a result, the prices of new and used cars are, therefore, expected to remain high for a long time.
Auto Loans and Auto Insurance
According to Bankrate, the average interest rate on both new and used cars dipped from January to June 2021, and the current new car rates are at a record low since early 2015.
The average annual percentage rate (APRs) you will get will depend on your credit score, though. Experian states that in the first quarter of 2021, the APR for people with low credit scores from 300 to 500 was 14.66 percent on new car loans and 21.07 percent on used car loans.
In comparison, the APR for people with high credit scores from 781 to 850 was 2.41 percent for new car loans and 3.71 percent for used car loans. That is a huge difference, which highlights why it is important to work on raising your credit score.
Do not forget that you have to add the cost of auto insurance to your monthly payments. According to ValuePenguin, as of July 2021, the most affordable major insurer in the country is USAA.
The average cost of a six-month policy is 49 percent below the national average at $224. USAA only insures active military members, veterans, and their families, though.
The second most affordable major insurer is State Farm, with a six-month policy costing $309, 30 percent below the national average. Lesser-known insurers that offer even cheaper options are Erie with a six-month policy at $195 and Farm Bureau Insurance with the same policy at $251.
It is essential to have auto insurance to cover you in case of a car accident. If that happens, make sure to immediately call a car accident attorney.
Do not speak with a representative of the insurance company without your lawyer present because insurers usually try to settle claims quickly at the lowest possible amounts. A lawyer specializing in such claims can ensure that you are fairly compensated.
The Lease Option
If the monthly payments for an auto loan plus insurance are too steep for you, you can consider leasing a vehicle instead.
Monthly lease payments are usually lower than monthly auto loan payments, and you get to drive a brand-new car. You do not have to pay for insurance and car maintenance, either.
You only have to bring the vehicle to the leasing company for maintenance. If it takes too long, they will lend you another car to use in the meantime. At the end of the lease contract, you can lease another brand-new car.
The drawback is that you will never own the car because it is more akin to a long-term rental. Edmunds, senior manager of insights Ivan Drury, told CNBC that they usually do not advise people to lease a vehicle because the money they are paying out is not going to a vehicle they can own.
He added, however, that because of the impossibly high car prices these days, leasing is a more realistic option. You can lease for just a few months or a year and wait until prices drop. You can then decide if you can afford to buy a car, whether used or brand-new.