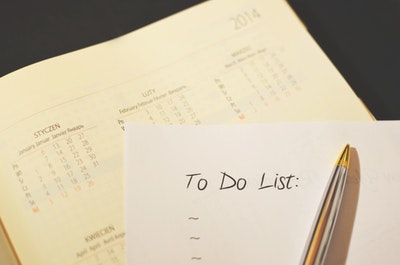 Business owners need to involve their teams in as much as possible. Certainly, you should keep them informed about all of your business goals and targets.
If your employees don't know what goals you hope to achieve, then how can they help the company reach any of these targets?
They must be kept in the loop, but what are the most effective ways of doing this? It's simpler than you think, and here are a few ideas to help you get your points across and keep your team on the same page:
Create dashboards
Dashboards come in many varieties, and there are lots of things you might think falls into this category. On some websites, you have a dashboard for members to sign in and see the information.
But, in a business sense, a dashboard is a way of visually displaying lots of information and stats to an audience. With an excellent dashboard design, you can create a page that shows all the facts and figures that your team must be wary of.
This could include stats on your sales targets, facts about website traffic, key performance indicators, and so on.
A dashboard makes it easier for everyone to see what's happening and how the business is progressing. It's a lot better than if you just spoke to them about this or wrote it all in text form.
Visuals make everything seem real, and it's way more effective at getting your points across.
Hold monthly meetings
In general, meetings are a waste of time. There's no need to hold meetings with your team every single day. Even once a week can be a bit of a waste, mainly because not a lot can dramatically change.
Instead, you should hold meetings once a month. Four weeks is a long time, and many things can change between the months. It allows for a more accurate review of your goals.
With meetings, you get everyone together and discuss the performance during the last 30 days. It's a chance to look at your targets and see if you're on track.
You should combine this with the previous point and include a dashboard in the presentation. Everyone will be reminded of the goals and can see what needs to improve to stay on track.  You also create a private wiki for communicating with your team a lot easier.
Pin your main goals up in the office
Every office should have some type of noticeboard on the wall. This gives you the opportunity to post important things for everyone to see. Keep your key targets and goals for the week/month on a noticeboard at all times.
It serves as a constant reminder of what you're working towards. If anyone has a difficult decision to make – or feels a bit lost – they can look up and see the goals on the board. It gives them a sense of direction and ensures they make the right choices to appease these goals.
The secret to business success is to keep setting yourself targets. With targets, you have things to aim for. This influences your performance and makes your company work together to achieve the same goal. The more goals you tick off, the more successful your business will be.
What are you doing to keep your team updated on your goals?