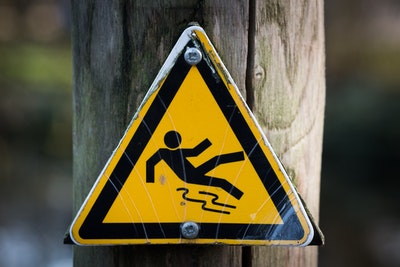 Personal injuries caused by slip and fall accidents are more common than you may imagine.
But you should be aware of the fact that you have the legal right to claim compensation for an accident that happens due to someone else's negligence. For example, you can claim compensation for a slip and fall injury at a shopping mall if it happened due to a wet floor without a warning sign.
The responsibility of visitors' safety lies with the mall and your injury happened because they failed to fulfill it. Surely, you must file a claim for compensation. But the key question here relates to the exact value of these injuries.
Here are some facts that can help you evaluate the settlement you deserve.
Every case is different
First things first, you cannot expect to follow a cookie-cutter approach when it comes to assessing the value of any personal injury settlement, including that for slip and fall cases.
Basically, the value boils down to the extent of your injuries. While minor ones could involve bruises, concussions, and scratches, the major ones can be as serious as fractures, head injuries, and spinal cord injuries.
Obviously, the more serious the injuries are, the greater will be the value of the compensation that you must seek. Fortunately, the best personal injury lawyer in California can recover every single dollar for you.
Both financial as well as non-financial damages count
The calculation of value is based on the losses and damages you sustain in the accident. While some of these could be financial, there are non-financial losses as well. As a rule of thumb, you can seek compensation for all damages caused by slip and fall injuries, whether financial or non-financial.
Financial injuries are straightforward to calculate because they have a monetary value. These include your medical treatment bills, lost wages, and loss of property in the mishap. You can also add up costs related to the injuries, such as money spent on commuting, childcare, or home improvement necessitated due to your injuries.
On the other hand, non-financial damages are mainly about the physical suffering and emotional anguish caused by the accident. Valuing these non-economic damages can get a little tricky because it is not like the financial losses that you can simply add up.
An experienced attorney can help you to accurately evaluate all of the losses so that you have a fair idea of the settlement you should agree to.
Remember that the other party would want to pay the minimal amount
Although you may have a settlement value in mind even before you file a claim, getting it is tougher than you think. The business responsible for the accident would first try to prove that the accident happened due to your mistake and that you don't even have a valid claim.
And even when you prove their liability, they would try their best to settle the claim by paying only a minimal amount. They may try to coerce or convince you with a lowball offer but you shouldn't fall for the bait. Rather, consult an experienced slip and fall lawyer to handle the negotiations and get you the settlement you deserve.
Slip and fall cases are often complicated. While it is tough to prove the negligence and fault of the business, calculating the claim value also gets challenging. Only a seasoned attorney can help you with both aspects.