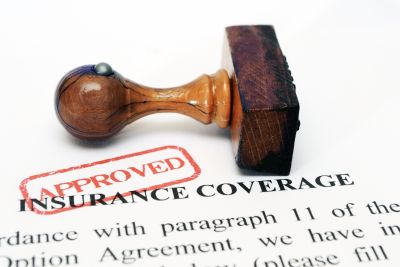 Right from the day, you plan to start your own company to the day you start earning sustainable revenue and scaling up your business, it is vital that you keep your business protected from all threats. Most importantly, the threats may either lead to legal trouble or may cause a financial drain.
That being said, protecting your business financially as well as legally is not as difficult as it sounds. And in this regard, insurance is the most effective solution. An insurance policy is put in place to help during any damage that demands financial recovery.
It is also mandated by several authorities and government agencies, for businesses to have certain insurance policies in place.
Never mind, this article brings you 7 of the most comprehensive and almost indispensable insurance covers that every business must have.
#1 Professional Liability Insurance
In business, errors and omissions are common everyday things. But what's not, is when your customer or the legal authorities come walking into your office and demand compensation.
There could be times when either your clients or the state may bear damages because of these errors. To protect your business against such financial drains, you can buy professional liability insurance, or as it is commonly known Errors & Omissions (E & O insurance) cover.
As the name suggests this cover can protect your business against any damage due to carelessness or negligence.
#2 Product Liability Insurance
Particularly, if you are into manufacturing and selling products or services, it is always better to get product liability insurance cover. Have you ever heard of insurance claims being filed for personal injuries or damages due to faulty products?
Well, if you have then you must already know why this insurance is important and how it can protect you. But, if you haven't heard of any such insurance claim, then here's something for you- consider a manufacturer who sells toys for kids.
The manufacturer would need to mention warnings and alerts on packing bags and cartons for potential hazards they can cause such as suffocation to the kids.
If they fail to do so and say some kid gets badly injured because of this bag, the company owner would have to deal with heavy penalties and compensations bearing medical bills and other expenses as well. Product liability insurance can get you out of such situations and take care of the liabilities, as well.
#3 Worker's Compensation
Another imminent threat to any business is from its own employees. Injuries at the workplace are a common sight and most likely your employee would expect you to compensate them for their pain and suffering and also bear their expenses.
Experts from Shelter Bay Financial explain that a worker's compensation insurance can cover all sorts of medical expenses be it a minor cut and bruise or costly therapeutic treatments, and so on. Of course, if by any chance the claim by your employee enters a trial in the courtroom, the compensation could be much higher.
That being said, in most cases, the compensation which is offered by the employer, i.e. you, is decided on various factors. It may include the circumstances under which the accident happened, protective measures offered by you and the ones adopted by the employee, and so on.
Moreover, a worker's compensation cover is mandated by several government agencies, depending on the company type, industry, and the size of the company.
#4 Vehicle Insurance
Several businesses own their fleet of vehicles which they use for running their daily errands. If you also own a vehicle(s) for your business, be it a truck or a personal vehicle such as a car, it is quite essential to have vehicle insurance.
Notably, vehicle insurance is not to be confused with ordinary motor insurance which is mandatory for owning and driving any vehicle on road. Vehicle insurance for businesses usually covers third-party liabilities and life covers for the driver and the users of the vehicle. You might want to have a look at the Top HGV insurance and breakdown cover quotes to make sure you are fully covered for any situation.
#5 Property Insurance
Similar to routine liability insurance, property insurance offers cover for the assets of your company. It may include your machinery, products, fixtures, and even your immobile property such as your office building.
In short, this insurance cover provides protection against all sorts of possible damages that could happen to your property such as theft, vandalism, fire, or even breakdown. After all, the cost of reacquiring or even getting broken pieces of equipment repaired could reach out to the roof.
And you certainly wouldn't want that to happen. For this reason, it is important that you get your property insured.
#6 Business Interruption Insurance
There could also be uncertain events that may interrupt the routine operation for your business. For example, storms and floods can cause your factory to shut down for days before all the debris is removed and normalcy is restored.
Likewise, a sudden breakdown in the grid could leave your office without power for several hours or maybe days. While you can surely get out of the situations using backups such as a generator or working from home.
But, certainly, your business would have to bear some losses. And a business interruption insurance is in place to protect your business against such losses.
#7 Business Owner's Policy
If all of the above insurances seem to difficult for you to understand or buy, you can opt for a business owner's policy. A BOP bundle combines all or most of the aforementioned insurance covers into a single package. It includes liability cover, worker's compensation, business interruption insurance, property insurance, etc.
The best part is a BOP bundle could cost you a lot less than these individual insurance covers would cost you. And you can choose and customize your package as per your need and budget.
Regardless of what insurance cover you choose to buy for your business, it is important that you have one in place. You wouldn't want your business to fall just because you neglected the unanticipated situations as unnecessary. So, find out what insurance fits your needs the best, and protect your business against all potential threats.