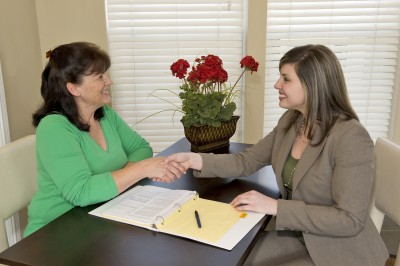 In order to begin with expounding four ways by which we can improve customer loyalty, we need first to define what customer loyalty is.
Customer loyalty is the result of businesses granting a positive emotional and physical experience to their clients that have them coming for more; they are then said to be permanent or loyal clientele to the business. However, not all companies know how to gain customer loyalty, or even if they do they may not be exercising the practice as they should.
We need to keep in mind that customer loyalty is vital for improving brand image. So let's get started with 4 ways by which you can create customer loyalty with your clients. These points will help increase personalized retargeting strategies to improve your business.
#1 Find Ways to Communicate with Your Customers
One of the most significant advantages of communicating with your customers is that you stay in their minds; they know of your existence and will remember you off the top of their head if service is needed.
There are multiple ways to communicate with your customers, for example, texting, emailing, mailing to addresses, and calling. It's essential that you know what mode of contact your customer is comfortable with.
Social media, however, is an excellent way for you to communicate with your clients and even get to know what they are demanding so you can customize a product to suit their needs.
#2 Provide Great Customer Service
Customers remember when they were treated well, and they also remember when they were poorly treated.
They also speak about the service they received with friends and family. This can get you more business or not, depending upon the service you provided. Therefore, it's critical to provide your customers with the best customer service you can offer them.
Furthermore, several surveys have also gone out to prove that when treated poorly, customers end their relationship with a business.
#3 Give Customers a Reason to be Loyal
Customers will be loyal to your business if you give them a reason to be faithful.
For example, the more perks you offer, or the more discounts, the more they are bound to come your way. However, it's vital to ensure that whatever it is you provide your customers, it is of the best quality; when the quality of a product is good, it not only ensures you more clientele but a more permanent and faithful one.
Therefore, provide products and services are of high quality.
#4 Ask for Feedback
In order to ensure that your products or services are what the customer demands, ask the customer for their reviews to get an understanding. Your product may be perfect for you, but it doesn't have to be that case for everyone.
Therefore email your customers surveys or ask them for their feedback on your website to get a better understanding of how clients feel about your product. If there is something lacking, you can always improve it.
Customers will thank you for paying heed to their advice and will come back and won't shy away from giving more advice and suggestions. This will further help your business flourish.
What are you doing to create customer loyalty?